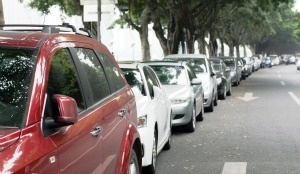 Key players in the auto industry are facing new challenges and opportunities that could shake up the U.S. market in the months and years to come. Volkswagen's sales showed tepid growth in the wake of the emissions-cheating scandal, while Subaru set new sales records in the month of September. Meanwhile, tech and auto companies alike are vying for position in the self-driving and electric car markets. Apple plans to release an electric car in 2019 and is tripling its 600-person team to accelerate its efforts. General Motors is competing with Google in the self-driving car arena and plans to test driverless Chevrolet Volts by late 2016. To learn more, read the auto industry recap below.
Volkswagen's Sales Up 0.6 Percent
Volkswagen is embroiled in an emissions-cheating scandal affecting 11 million diesel vehicles. In the midst of the ongoing fallout, Volkswagen's U.S. sales inched up 0.6 percent last month, according to the Washington Post. In comparison, the biggest car brands in the U.S. reported a sales increase of more than 10 percent.
Volkswagen is the largest carmaker in Europe and one of the world's leading automobile manufacturers. It has experienced volatility in recent years. In 2013, its net profit was $12,039 million, a decrease of 58.2 percent as compared to the previous year. Its profits increased in 2014, but the carmaker faces turbulence in 2015. For more information, see the Strategy and SWOT Report published by MarketLine.
Subaru Sees Record Growth
While Volkswagen has experienced tepid sales, Subaru is beating out competitors with a brisk sales pace. Subaru has set three consecutive monthly sales records, and September marks the best-ever sales month in its company history. Subaru's U.S. sales increased 28 percent over the same month last year, with a record 53,070 vehicles purchased in September. Subaru's sales grew much faster than rival companies; in fact, Toyota and Honda have not come close to matching Subaru's sales pace this year.
Subaru is owned by Fuji Heavy Industries, a company focused on automobiles and industrial and aerospace products. To get up to date on its business structure and prospects, check out a recent report by MarketLine.
Apple to Release Electric Car in 2019
Apple could become a player in the auto industry and build the next generation of cars. For the past year, Apple has studied the feasibility of an Apple-branded car as part of a project under the code name Titan. Apple plans to triple its 600-person team to accelerate efforts, and it has set a target ship date for 2019, according to the Wall Street Journal. The first Apple car is not expected to be self-driving, but that capability may be developed in the future.
Competition will be fierce as different companies fight to resolve technical and cost challenges associated with electric cars. The global sales of hybrid and pure electric cars is predicted to triple to $178.9 billion in 2024, according to the report Future Technology for Hybrid and Pure Electric Cars 2015-2025 by IDTechEx Ltd.
General Motors to Compete Over Driverless Cars
General Motors has entered the fray in the race to create self-driving cars. GM is partnering with GeoDigital to make maps to guide self-driving vehicles. By late 2016, GM hopes to have Chevrolet Volts driving autonomously at low speeds around its tech campus. These vehicles may not be fully self-driving, however.
Google currently has 48 self-driving vehicles that are being road tested. Uber is also a contender in the space; it has hired "people in droves" from Carnegie Mellon's robotics department to engineer self-driving technology, according to the Washington Post.
Software is predicted to be the competitive differentiator in self-driving vehicles and will capture the largest part of the market. Computer hardware is expected to be the next largest segment. For a complete opportunity market analysis, see the 2015 report on automatic/self-driving cars by Renub Research.
Where to Learn More
The report mentioned above by IDTechEx Ltd is available on MarketReseach.com. MarketLine and Renub Research are available on MarketResearch.com and Profound.
Through Profound, users can purchase the individual sections of a report they need without having to pay for the pieces they don't. Check out the Profound website to sign up for a free trial and learn more.
Sarah Schmidt
Marketing Writer/Editor
MarketResearch.com