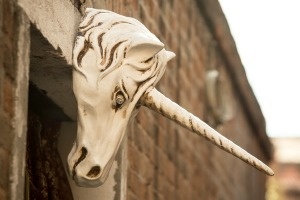 The proliferation of startups that have achieved "unicorn status" — with valuations over $1 billion — raises concerns of a possible tech bubble. In January 2014, 45 private companies were valued at $1 billion or more; by June 2016, 148 companies reached the billion dollar mark, according to the Wall Street Journal.
During the last quarter, many top news organizations predicted "the era of the unicorn" would soon be coming to an end. However, after Twilio's solid performance during its recent IPO, CNN Money voiced renewed optimism announcing, "Unicorns live!" Opinions about the future of tech startups continue to shift.
Twilio is just one startup to consider, however, and every company is different. In order to make accurate forecasts about startups, it's important to look under the hood and gather reliable research about each company on a case-by-case basis, but finding detailed information about private companies can be a time-consuming challenge. A good place to start is secondary market research reports, where you can access data and analysis that goes beyond the buzz. Analysts whose jobs depend on accuracy and due diligence regularly turn to third-party reports to get credible information.
Here, we've compiled a list of startup unicorns along with links to related market research reports. These reports assess corporate strategy, business opportunities and challenges, regulatory hurdles, and more — providing quick insights into complex subjects.
Uber
Valuation: $62 billion
Founded: 2009
Headquarters: San Francisco, California
Related reports:
Strategic Profile of Uber Technologies
Automotive On-Demand Mobility Market Forecast 2016-2026
Xiaomi
Valuation: $45 billion
Founded: 2010
Headquarters: Beijing, China
Related reports:
China's Disruptor: How Xiaomi Succeeds in the Smartphone Market
Smart-Phones Asian Market: Forecast 2013-2020
Airbnb
Valuation: $25.5 billion
Founded: 2008
Headquarters: San Francisco, California
Related reports:
Global Vacation Rental Market 2016-2019
Flipkart
Valuation: $15 billion
Founded: 2007
Headquarters: Bangalore, India
Related reports:
Flipkart Online Services Pvt Ltd in Retailing (India)
Intarcia Therapeutics, Inc.
Valuation: $5.5 billion
Founded: 1997
Headquarters: Boston, Massachusetts
Related reports:
Intarcia Therapeutics, Inc. (Formerly BioMedicines, Inc.) – Mergers & Acquisitions (M&A), Partnerships & Alliances and Investment Report
Intarcia Therapeutics, Inc. - Product Pipeline Review - 2015
DocuSign
Valuation: $3 billion
Founded: 2003
Headquarters: San Francisco, California
Related report:
Digital Signature Market by Solution, Services, Deployment, Application, and Region – Global Forecast to 2020
Interested to Learn More?
Search our website to find a wide range of research covering market dynamics. With more than 800,000 reports from more than 200 publishers across nearly 700 industry sectors, MarketResearch.com is a one-stop solution for your research needs.
Sarah Schmidt
Managing Editor
MarketResearch.com