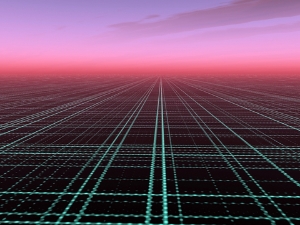 As smartphone penetration continues to increase, smartphone apps and well-implemented technology can help city authorities save money and become more efficient. However, there is much more than smartphones involved, including the networks that support cellular communications (LTE, LTE-Advanced, WiFi, etc.).
Beyond the consumer-level ICT areas is the technology infrastructure to enable smart utilities/smartgrids, smarter buildings, etc. Systems and resources are intertwined as mobility, communications, energy, water, platforms, monitoring/control, performance management, predictability and forecasting all merge together. Some of these technologies include:
Machine-to-Machine (M2M)
Machine-to-Machine (M2M) refers to technologies that allow both wireless and wired systems to communicate with other devices of similar ability. M2M communications has historically represented the integration of microprocessors, microcontrollers and sensors with communications, monitoring and control systems to improve efficiencies and effectiveness of business operations. M2M has become much more complex and "smart" due to major advances in semiconductor and software with the potential to be embedded in virtually any asset or object requiring monitoring and control throughout the enterprise.
Internet of Things (IoT)
The world is moving beyond standalone devices into a new era where everything is connected. The Internet of Things refers to uniquely identifiable objects (things) and their virtual representations in an Internet-like structure. Stated differently, the concept involves the notion that there are many things (assets, objects, etc.) in the world that may be addressed/labeled/cataloged for various purposes. One term used for this concept is "Object Hyperlink", which refers to the notion of extending the Internet to objects and locations in the real world. In other words, the Internet is associated with (or mapped to) the real world by attaching object tags with URLs as meta-objects to tangible objects or locations.
Global Outlook for Smart Cities and Technologies
In the report, Smart Cities: Global Outlook and Forecasts 2014 – 2019, Mind Commerce evaluates the market drivers, required technologies and beneficiaries of anticipated ICT growth supporting Smart City evolution. Mind Commerce forecasts that growth in certain related solutions and services areas will realize at a blistering pace, such as Connected Car Systems, which are expected to see growth of 67% CAGR from 2014 through 2019.
Interested in more information on the Telecom & Wireless industry? Check out MarketResearch.com's Mind Commerce Knowledge Center solution!

Editor's Note:
The blog post is collaboratively written by members of the Mind Commerce staff.
About Mind Commerce:

The Mind Commerce® mission is to provide customized research, consulting, training, and writing services for the telecommunications and IT industry. Mind Commerce clients include manufacturers, developers, service providers, industry organizations, and government. Mind Commerce differentiates itself from its competition by meeting the unique needs of its clients through customized product development and service delivery.
Mind Commerce is also available on Profound.com...
Purchase individual report sections for a pro-rated price. Visit Profound.com to learn more.