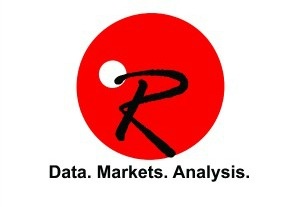 In this series, we highlight specific research companies on MarketResearch.com so users can learn more about the resources that are available on our website. Through question-and-answer interviews, we delve into each research company's unique expertise and how they help businesses develop winning strategies. Today, we're interviewing Occams Business Research, a global provider of information services that spans multiple industry verticals and geographies. Learn more about this market research provider in the interview below.
Tell us about your expertise as a market research publisher.
Occams Business Research provides cost-effective and timely research studies. Building on its extensive database and experienced researchers, consultants, and industry experts, Occams Business Research ensures both quality of information and insightful analysis to our clients.
The company is keen to target emerging areas of development in all industries. The major focus is on emerging markets in the following industries:
Healthcare Industry
Chemical Industry
Energy Industry
Information & Communication Technology Industry
What types of market research do you offer?
Occams Business Research provides services primarily through syndicated reports and consulting projects. This includes market economic variables such as market sizes, growth rates, historical sizes and forecasted sizes, a full spectrum of manufacturing sub-sectors, channels to market, end user customer segments, and supply chain source segments.
The consulting projects are purely based on client requirements. The syndicate reports offer growth trends and analysis of various sub markets. Our reports place major focus on geography analysis. We provide country-level analysis of each geographical region covered, considering the demand and supply trend in each region. The key considerations in our research reports include:
Current industry trends and their future impacts
Analysis of the parent market and its impact on the market
Analysis of submarkets and their growth trends
Country-level analysis of the market
The key winning strategy of the market
What kinds of problems does your market research help clients solve?
Occams Business Research covers depth and breadth of analysis and provides a global perspective on industry developments and market forecasts. Combining original thinking with exceptional knowledge and experience, Occams Business Research assists clients in making sound commercial decisions about technologies, market strategies, and competitive positions.
We provide detailed analysis of the competitive landscape of the market. This helps our clients to analyze various threats from rivalries and potential entrants and the strategies followed by their competitors. Our clients will get to know an overall perspective of the market.
What differentiates you from other market research publishers?
The uniqueness of our reports lies in the country-level analysis of each region. Each country is tackled as a separate report discussing key motivators and challenges of the market. Also, the reports provide analysis of the key players in each country and strategies followed by them to cater to the demand and supply gap in that region. Along with the forecast and trends, our reports also provide strategic recommendations to our clients to overcome various challenges in the market.
Which market research topics are particularly relevant or timely right now?
Currently, most trending topics are related to emerging technological trends in the healthcare industry. These reports focus on adoption of various ICT trends in the healthcare industry such as cloud in healthcare, wearable technologies in healthcare, and so on.
Information technology reports like the ones on gaming, cloud computing, and IT automation are also in great demand.
In addition, our Green Chemical reports like bio fertilizers and bio-based chemicals have gathered a lot of interest.
Is there anything else readers should know about your products?
Our vision is to be the most valuable source of intelligence for our customers. The best testament we get from our clients is that of repeat business contracts.
How to learn more
Occams Business Research reports are available on MarketResearch.com. Get the latest insights on a number of dynamic industries and browse these reports today.