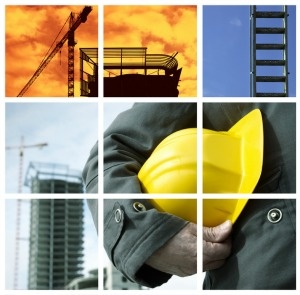 In 2015, the manufacturing and construction industries experienced high growth in profits and innovation. A number of trends gained momentum including the Internet of Things, next-shoring, and an increase in commercial buildings, single-family homes, and manufacturing plant construction.
To sustain and even surpass this year's growth, companies will need to understand the trends that are expected to impact these industries in 2016. A range of factors such as e-commerce, robotics, security concerns, and green initiatives will influence these industries in the year to come. Read on to learn more.
Important Manufacturing Trends to Watch
E-Commerce. The use of e-commerce in manufacturing and industrial distribution in the past decade has gone from basic communication and transactions to an end-to-end collaboration between all stakeholders. E-commerce has allowed manufactures to experiment with new products without significant costs or risks. In 2016, it is going to become more common for manufacturers to use e-commerce to increase their share of aftermarket parts sales, seek custom e-commerce solutions, and integrate their e-commerce with IoT initiatives.
Role of Robotics. According to a report by Plunkett Research, the manufacturing sector in the U.S. will generate about $2.9 trillion in value in 2015. This strong growth is pushing the need for more robotics in the industry. Robotics have been used in the manufacturing industry since the 1950s, but with today's technology, their capabilities are becoming even more advanced. Current robotics are able to function without human intervention and can take over most of the manufacturing process. In 2014, robot sales increased by 29 percent, the highest growth ever recorded. A significant share belongs to manufacturing centers in China, which owned 25 percent of the total supply in 2014.
Cleaner Factories. Advanced technologies such as application development, IoT, robotics, and 3D printing are all contributing to cleaner manufacturing plants. Technology is also helping to create a new shift in perspective; the manufacturing industry is evolving to focus on advanced technologies that require skills normally found in Silicon Valley. It's expected that there will be 2 million unfulfilled jobs by 2025 in the manufacturing industry.
Increased Security. The rising use of e-commerce and IoT has created the need for stronger cyber security measures in this industry. As with all companies that are heavily involved with online purchases, manufacturing companies will need to be able to demonstrate that they can protect their customers and respond to cyber attacks in timely and appropriate way.
Key Trends in the Construction Industry
Declines in Unemployment. Spending on nonresidential buildings was around $360 billion in 2015 and is expected to increase to $390 billion in 2016; in turn, unemployment in the construction industry has decreased significantly. The improving economy has called for new projects, which require more employees. However, there were already labor shortages within the industry before the increase in construction jobs. In 2016, the need for employees will grow, and hopefully it will become easier to find laborers.
Opportunities and Challenges in the Housing Market. The construction of single-family homes rose 1.3 percent in 2015, while condominiums and apartments grew 4.9 percent. Renovations on homes has also become more common as many home owners say they have no plans to move. Many homeowners over the age of 60 and under the age of 34 have stated they want renovations and upgrades to their homes, which will increase the need for construction in homes in 2016 and the years to come.
But, even with increased construction of new and current homes, the housing market faces a challenge when it comes to enticing younger home owners. Currently, one in three millennials still live with their parents, making the number of young people who own homes very low.
Green Initiatives. Green initiatives are still very popular in all aspects of the construction market. The U.S. market for green building materials reached $40.0 billion and $43.8 billion in 2013 and 2014. And the market is expected to grow at a compound annual growth rate of 9.5 percent and reach $69 billion over the period of 2014-2019. Consumers want green materials that offer eco-friendly, low energy use, and sustainable products to make their homes, offices, and environment healthier.
Increased Security Online and On Site. As with manufacturing, the construction industry is working to find ways to strengthen security across the board. It's estimated that billions of dollars are lost due to vandalism and theft at construction sites in the U.S. each year. But, as constructions sites incorporate technology into their business, the need for cyber security measures is just as important. Many companies have invested in cyber insurance to protect them from hackers, and this trend is expected to grow in 2016.
To learn more about the manufacturing and construction industries and the trends that will impact them in the future, check out all of our reports.
Thanks for reading!
Caitlin Stewart
Marketing Coordinator
MarketResearch.com