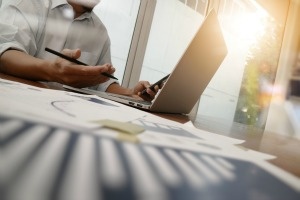 It's a fascinating time to be working in the field of market research, and there is always something new to learn. Each week, we've shared practical tips on the MarketResearch.com blog to help you navigate the market research process from start to finish.
We've taken a look back at the past year and rounded up the most popular posts on market research strategy that were published in 2015. Read on for a variety of insights and ideas.
Competitive intelligence sounds like a useful concept in theory, but should it be considered an ongoing business priority? In this blog post, we asked a variety of executives, entrepreneurs, and consultants to weigh in on this important question.
For most businesses, the concept of market sizing is readily understood but not easily accomplished. To provide clarity on this topic, Priority Metrics Group explains how to estimate your market size using five basic steps.
A SWOT analysis provides a straightforward conceptual framework that allows you to evaluate a business from all angles. Learn when you should use a SWOT report and other important considerations to keep in mind.
The B2B market differs from the B2C sector in fundamental ways. This blog post discusses the eight key criteria that distinguish B2B markets, with implications that directly impact market research.
In your busy workday, time is a precious commodity. Read this post to learn time-management strategies that can eliminate needless tasks and help you complete research projects faster.
Written by MarketResearch.com's CEO and Founder Rob Granader, this post explains why companies of all shapes and sizes need market research.
With a clearly defined audience, you can tailor your marketing to fit the consumers who are most likely to buy from you. Check out this article for expert tips from three innovative advertising agencies.
Drawing inspiration from ABC's hit show "Shark Tank," this post explains how market research can help you secure funding from investors for your business.
Successful market research projects rely on numerous sources. Find out how referencing multiple sources can strengthen your market research efforts.
This post shares some of the most common rookie survey mistakes and explains how you can fix them to ensure you achieve the most accurate dataset possible.
Keep Up with the Latest Articles
Get informative articles delivered straight to your inbox by subscribing to our blog. Instant, daily, and weekly subscriptions levels are available, so you can choose the frequency that's right for you.
Sarah Schmidt
Managing Editor
MarketResearch.com