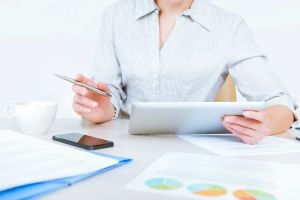 Market researchers respond to rapid-fire deadlines and competing client demands. When one set of projects end, there's often little forewarning before the next ones begin. To be successful, market researchers have to prioritize effectively and move quickly through their to-do lists.
Although there's no substitute for hard work, certain time-management strategies can eliminate needless tasks and help you complete projects faster. Curious to learn more? Here are three research strategies to help you save time and improve your overall results.
1. Use a one-stop solution for your research.
When searching for market research reports, use a provider that aggregates a wide range of research into one convenient place. That way, you can conduct one comprehensive search, rather than jumping from one publisher's website to the next. You can also compare different reports more easily and find the most up-to-date research available.
MarketResearch.com's Profound solution is designed to save users time; it offers nearly one million reports from more than 200 publishers in its platform. Profound's newly updated search capability makes it simple to find what you need quickly, and the full-text keyword search allows you to dig deep into the contents of reports. With the Keyword in Context feature, you can also see where a keyword appears in a report, so you can quickly ascertain whether a report will provide the coverage you are looking for.
2. Focus only on the research you need.
To avoid scrolling through hundreds of pages of research, pin point the exact information you need and buy that specific piece, rather than the whole report. Profound offers research "by the slice," so you can buy the chart, table, or chapter you need, without having to purchase the pieces you don't need. Not only does this save you money, it also saves you time.
3. Take advantage of on-going research support.
Use a market research provider that has research specialists on staff. These experts can help you decide which publisher is the best fit. They can also provide tips and tricks to help you search more effectively and surface obscure topics more easily.
The research specialists at Profound also provide another invaluable service — they can review a report before you buy it to make sure it contains the information you need. One quick phone call to a research specialist can cut through the confusion, minimize risk, and prevent buyer's remorse.
To learn more about Profound, sign up for a free trial.
Sarah Schmidt
Marketing Writer/Editor
MarketResearch.com