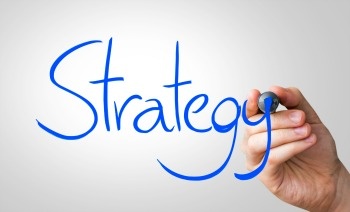 A SWOT analysis provides a straightforward analytical framework that allows you to evaluate a business from all angles. A SWOT report looks at a company's internal strengths and weaknesses as well as external opportunities and threats.
A company's strengths and weaknesses could relate to its cash flow, location, trademarks, company culture, or distribution networks. Its opportunities and threats could involve factors such as market trends, technological changes, regulations, or demographics. By assessing these areas, you can find out where a company might have a competitive edge and where it needs to improve.
What information does a SWOT report include?
You can conduct your own SWOT analysis using internal company data or publicly available information. To save time and benefit from an objective third-party assessment, you can also purchase a SWOT report written by a market research firm. Many SWOT reports are 45 pages or less and are relatively inexpensive, making them a quick and affordable resource for busy consultants, executives, and analysts.
As the name implies, these reports include a SWOT analysis, but they often include other information as well such as a company's history, contact information, products and services, revenues by division, major competitors, key employees, and locations and subsidiaries.
Why is a SWOT report helpful?
By scanning through a SWOT report, you can quickly understand the most important aspects of a company and identify factors that are affecting the industry as a whole.
Moreover, a SWOT report can help you:
Better understand your competitors, partners, or customers
Evaluate new partnership possibilities
Assess a company as a prospective vendor or supplier
Stay up to date on a company's business strategy, prospects, and new developments
Learn about your competitor's weaknesses
When should you use a SWOT report?
Because a SWOT report gives you a succinct summary of information, it's especially useful for understanding a new client or preparing for a consulting engagement. By assessing a company's strengths and weaknesses, as well as the overall market environment, you will have a deeper understanding of a client's needs and how you can help them achieve strategic goals.
A SWOT report can also help you focus a company's marketing activities and clarify its brand messaging. With this type of analysis, you can design a marketing strategy that will address a company's weaknesses and reinforce its strengths.
As mentioned above, a SWOT report can also be helpful in analyzing the competition and developing a plan to improve your strategic advantage. In particular, a SWOT report can help you overcome subconscious blind spots and biases you may have. You may not recognize all the weaknesses of a company you are affiliated with, and you may underestimate the strengths of the competition. A SWOT report will give you an objective assessment that can help you develop a more comprehensive, realistic action plan.
Curious to learn more? Check out SWOT reports available on our website.
Sarah Schmidt
Marketing Writer/Editor
MarketResearch.com