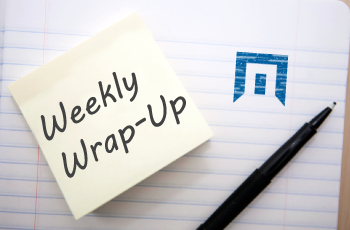 Get up to speed on the latest market insights with MarketResearch.com's weekly digest.
With Amazon suddenly in possession of the nation's foremost natural and organic foods retailer, Walmart must now play catch-up in the promising grocery retailing industry segment.
As reported in Packaged Facts' upcoming (July 2017) edition of Meal Kit Delivery Services in the U.S., three-fourths of U.S. adult food shoppers are now aware of meal kit delivery services, and two-fifths have tried a fresh food meal kit meal.
There's no question owning a pet is good for your health. It's also a good way to help others.
Demographic trends and the increasing fuel efficiency of the motor vehicle park will continue to reduce US demand for gasoline.
Continued growth in residential construction is great news for the window covering industry; a trend toward higher-end products in the replacement market is icing on the cake.
While US aluminum producers struggle and critics blame China, a lack of facilities investment may also be to blame.
New and growing markets for silicones include solar panels, customized medical devices, LED lights, and more!
While insect repellant and sunless tanners are available in wipe format, sunscreen wipes are not authorized by the FDA.
Small spaces, evolving style interests, and consumer awareness of new products drive design and storage up to the ceiling.
See which news stories Kalorama Information is watching this month, including a drug maker sponsoring a reality TV show, lead test recalls, and more.
Learn about Kalorama's free e-book and gain insights into the biotechnology industry.
More schools need multilingual education resources due to a growing number of English-language learners in the U.S.
Learn about the top home trends that are shaping consumer preferences in 2017.
What does the future hold for the beverage industry? Read this post for current industry data and expert trends analysis.