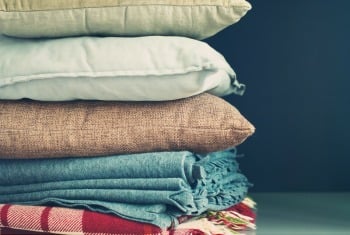 Discover the latest trends shaping the home and garden sector, with expert insights from Euromonitor International, a global market research firm that has produced hundreds of authoritative reports on the topic.
Erika Sirimanne, Head of Home and Garden Research at Euromonitor International, identified three notable home trends in a recent video featured below.
1. A Taste for All Things Nordic
"Recently consumers are embracing 'hygge,' the Danish concept for creating a cozy and warm atmosphere in the home," Sirimanne explained.
This has increased sales in several retail categories, including candles, throws, and cushions. Mood lighting is another area that has received a boost in sales.
2. Digitalization Throughout
"Digitalization is impacting not only distribution and product design, but the overall shopping experience in home and garden," Sirimanne said. "Internet retailing sales reached over 6% of global value sales in 2016, rising by 13%."
In addition, augmented reality is gaining traction as a useful marketing tool. More and more retailers and furniture brands are using augmented reality to help consumers visualize how objects would appear in their own homes.
3. The Shrinking Household Effect
Sirimanne also noted a shift toward apartment living and urbanization, which is increasing the demand for multi-functional furniture. Sofa beds, lift-up coffee tables, folding islands, and stackable chairs are all benefiting from this space-conscious furniture trend.
Where to Learn More
To access in-depth research and get a detailed understanding of the market, check out the following reports by Euromonitor International:
Euromonitor has also released company-specific reports this year, including Inter Ikea Systems BV in Home and Garden (World) and SEB, Groupe in Home and Garden (World). These reports provide detailed strategic analysis of company business models.
The reports mentioned above are just a small sampling of what Euromonitor has to offer related to the home. To see all reports from Euromonitor, visit MarketResearch.com.
---
About the Author: Sarah Schmidt is a Managing Editor at MarketResearch.com, a leading provider of global market intelligence products and services.