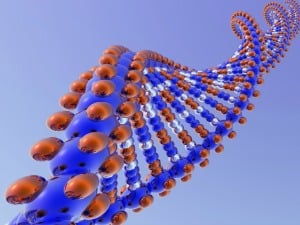 Successful market research is all about asking the right questions. No matter what industry you are in, there are specific questions to consider before diving into your market research. Particularly in the Biotechnology industry, certain factors must be taken into consideration in order to ensure that your research will be the most relevant and effective. Bruce Carlson, Publisher at one of the industry's leading market research producers, Kalorama Information, has laid out three of the most important questions to ask when researching in this field:
1. What is your realistic time frame?
Biotechnology products are rarely fast success stories. Novel therapies have a long road to becoming the next Avastin or Humria. There is initial discovery, toxicology studies, long clinical trials, regulatory compliance and extended negotiations that will extend the time from investment to reward much further. Knowing your time frame will allow you to decide whether you're looking for novel companies to invest in, service companies to contract with, or partners to help you get to the finish line. Or, you may decide your company wants to collaborate with an entity that's already there. The good news is Market Research.com has reports from a variety of publishers that can match your purpose and needs. For instance, Kalorama Information's Circulating Tumor Cells and Stem Cells Market report provides a thorough understanding of business opportunities in a novel therapies field.
2. Are you interested in gold or shovels?
During the California Gold Rush of 1849, it was said that those who made the real money were those who sold shovels (and other prospecting equipment) to thousands of would-be gold miners. In a high-reward field, such as biotechnology, the same could be true. Biotechnology involves a wide range of companies. There are companies developing novel therapies in regenerative medicine, stem cells, and tissue engineering, and MarketResearch.com has reports that can assist you in finding the right products, then understanding how they are faring, which areas are growing fastest and more. There are also reports that provide information on the companies that are supporting all those developments - cell culture products, biotech testing instruments, such as sequencers and microarrays, and clinical trial outsourcers.
3. What does the government say about your product and marketing plan?
In many fields, you develop a great product and launch it with a smart message and a well-oiled marketing machine. These are important steps in biotech, too, but it's essential to beef up your knowledge of which governments interpret these plans. A business plan should, of course, include the largest healthcare market of the United States, but also the European Union and various emerging market governments. Some of these governments follow the United States, but you'll need to know where they differ. The life science field differs from others in the sheer amount of regulation that's involved. There can be very little surprise, as the final product will be used in the care of a human being. Complying with regulation will increase costs, and stretch out time between the development of a product and the time where you can get it in front of customers. And, even when you master regulation, agencies can change their mind or issue new directives about products they've been silent on. Market research reports can be critical here. Life science market research reports are written with this understanding, and current reports will provide readers with the latest rules.
For more information on what's happening in the industry, download our free white paper Three Trends to Watch in Life Sciences.
Thanks for reading!
Bruce Carlson,
Publisher
Kalorama Information