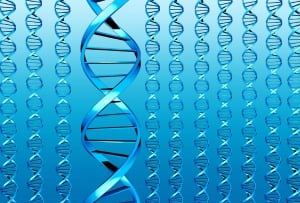 The start of a new year is a time for new beginnings and progress, and the healthcare industry is no different. As we enter 2014, healthcare will experience some very notable changes. To find out some of the most substantial trends to note in the coming year, I spoke with Bruce Carlson, Publisher at one of the industry's leading market research producers, Kalorama Information.
Here are some of the biggest talking points for 2014:
1. Eldercare meets hard budget realities
The aging US population has been a talkingpoint for some time and watched by healthcare marketers and product managers. It's made healthcare markets seem like a logical place for investors and business startups. This is still the case, of course, and the need to care for the aged has been and will be a priority for policy makers. But 2014 will be the year when the realities of funding should start to check the most ambitious goals. Solutions that can help the elderly but also improve costs will be particularly popular - think telemedicine and home care/health aid services.
2. Molecular Diagnostics at the patient's level.
In 2014, molecular test products will continue to be the growth area of clinical diagnostic testing. With new regulations affecting HAIs (hospital acquired infections), expect even greater interests in tests that can detect whether a patient needs special treatment or isolation. Those tests can't wait - hospitals need the speed that molecular products offer. Expect to see molecular diagnostics assume a greater role in routine clinical practice and the development of some near-patient or POC products (Kalorama Information will publish one of the first industry surveys on Molecular Point of Care Diagnostics).
Growth will happen in the molecular testing market not only because doctors and hospital administrators respect the results these products bring, but because patients will also increasingly expect the speed and distinction of molecular. Continue to keep an eye on challenges to Myriad's BRCA gene test for breast cancer. Lab Corp is among the companies itching to challenge Myriad's patent now after last year's Supreme Court decision ruled that limited the BRCA patent.
3. DNA Sequencers shrink to fit clinical apps.
There was a time when sequencing machines were giant and used at only a few labs. This is no longer the case. Sequencers are found in a greater range of labs conducting clinical or drug discovery research. Watch for "benchtop" units, such as Illumina's MiSeq or the Ion Proton from Life Technologies, to make more inroads. Kalorama Information's survey data (as reported in its Next Generation Sequencing Trends report) finds among other trends, that most labs surveyed have made the purchase of a benchtop system like Illumina's a priority. In 2014, expect sequencing to be used in order to enhance other diagnostics. The year won't see all of the regulatory or clinical questions answered, but progress should be made and more IVD leaders will enter the fray or buy smaller companies.
For more information on trends in the healthcare industry, download our free whitepaper Three Trends to Watch in Life Sciences.
Thanks for reading!
Bruce Carlson
Publisher
Kalorama Information