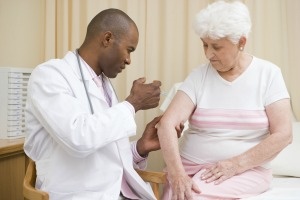 The long-term care market in the United States reached $305 billion last year, according to a new report by Kalorama Information, a healthcare market research firm own by MarketResearch.com. Long-term care encompasses a continuum of services including home care, assisted living, hospice, and skilled nursing care. It is estimated that two out of five Americans will need long-term care at some point in their lives. The vast majority of people using long-term care services are senior citizens.
Due to rising life expectancies and an increasing aging population, the demand for long-term care is expected to grow steadily in the years to come. In 2015, approximately 44.7 million individuals were over the age of 65; by 2050, that number will nearly double to 83.7 million individuals.
A key contributing factor in the aging of the population is the increase in life expectancy. In 1900, the average life expectancy was 47 years. By 2013, the average life expectancy reached a record high of 78.7 years, according to the Centers for Disease Control and Prevention.
The Kalorama Information report notes that men and women have different life expectancies, with women outnumbering men three to two in the over 65 age group. Women are more likely to be widowed and living alone, while men are more likely to have a spouse to act as a caregiver when needed. Because of this discrepancy, the demand for long-term care services will be driven by a significant proportion of women.
Financial pressures and rising expenses are an ongoing concern for baby boomers and seniors considering their future options. Social security payments make up a large portion of income for seniors, and the total median household income for those over the age of 65 was just $32,000 in 2015.
In many assisted living facilities, monthly costs surpass $3,600, and this only covers basic care. For a semi-private room, residents in nursing home facilities pay more than $250 a day.
Many elderly Americans want to remain in their homes for as long as possible, and fortunately, home care is not as pricey; it often costs $20 per hour or less. However, the hourly rate can quickly add up for individuals who need extensive care, totaling $1,500 or more per month, according to the report.
As baby boomers reach retirement age, the public and private sectors must prepare for the rising demands associated with long-term care. Recruiting high-quality staff and providing ongoing training could help address quality of care and patient safety concerns. In addition, long-term care providers may hire older workers and recruit healthcare professionals from abroad. Efforts to reform the Medicaid program could also be on the horizon.
To learn more about the market for long-term care, including market sizing, analysis, and forecasts, see Kalorama Information's new report The Long-Term Care Market: Nursing Homes, Home Care, Hospice Care, and Assisted Living.
Sarah Schmidt
Managing Editor
MarketResearch.com