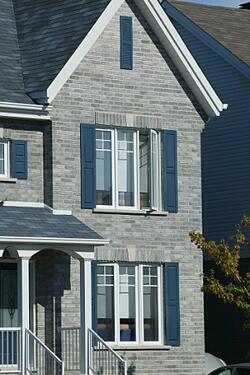 Nowadays, technology makes life easier for us. We are surrounded by so many "smart" devices that do many of our daily tasks for us. There's an abundance of this newer technology from smart wearables, to smart homes and smart grids. As technology advances it will only become more ingrained into all aspects of our lives. A study last year by IBM predicted the upcoming five smart technology trends for the next five years will include smarter classrooms, stores, medicine, privacy and protection, and cities. The evolution of technology isn't stopping anytime soon.
Wearable Technology
One of the most popular trends is smart wearable technology, which is starting to evolve. Smart wearable technology is defined by industry published TechNavio, as, "the gadgets which are worn on, or attached to, the body, while being used; and uses application-enabled advanced computing and wireless technologies to process the inputs." This first bit of technology actually came about in the 1970s with calculator watches. Now, some of the most well-known devices are Google Glass, Samsung Gear and Nike Wristbands.
These devices have evolved more than ever over recent years. We've gone from being able to make calculations with a watch to being able to make phone calls and respond to/view text messages, plus many more features. The Samsung Galaxy in particular has many impressive features that allow you to control your cell phone to a certain degree. Google Glass is also a very impressive (and expensive) smart wearable that has just recently become available to the public. It also has many similar functions as a smartphone (ability to make calls/texts, take pictures, navigation, search the web, play music, etc).
Fitness has also become a very popular space for this trend. There are many devices that are focusing more on health and fitness, but one of the first to gain notoriety was the Nike FuelBand. This technology is worn around your wrist and tracks your activity throughout the day by counting steps and tracking the intensity of workouts. It also serves as a watch and is able to sync via Bluetooth with your iOS or Android device. TechNavio's analysts forecast the Global Consumer Smart Wearable Technology market to grow at a CAGR of 32.78 percent over the period 2013-2018. We should even be hearing about the "rumored" Apple iWatch today during their highly anticipated keynote.
Smart Homes
Nowadays, if you want to check on your home while on vacation, or need to turn a device off after you've left the house – technology has made this feasible. As long as you have electricity, you're able to have a smart home at your command whether by voice, remote, tablet or smartphone. Leading telecom publisher Mind Commerce defines smart home as, "a residence that has highly advanced automatic systems for lighting, temperature control, multi-media, security, window and door operations, and many other functions." Home technology dates all the way back to 1975 when a company from Scotland developed X10, a protocol for communication that allows products to communicate via electrical wires of a home. Overtime, technology has evolved, and popular systems use radio waves (Bluetooth, WiFi and cell phone signals), instead of electrical wires, to communicate.
Some of the most popular smart home technology includes cameras to track the interior and exterior of your home. There are also motion sensors that will send an alert when there's motion around your home and can differentiate between your pets and burglars. Smartphones have the ability to control your thermostat, ensuring that you come home to the perfect temperature. One of the major benefits of a smart home is that it puts some devices at a reduced level of functionality and provides energy efficient savings. These systems are becoming easier and easier to use, gaining a more mainstream audience. A study by MarketsandMarkets shows, "The growth of the market in the coming years is expected to be remarkable, with the revenue growth estimated to reach $51.77 billion by 2020, at an estimated CAGR of 17.74% from 2013 to 2020." With the continued growth of smartphones and tablets, the growth of home automation is endless.
Smart Grid
Telecom publisher TechNavio describes the smart grid as, "a large global commercial venture that aims at modernizing the power grid by using latest technology that helps utilities in minimizing the level of T&D losses, improving power system efficiency, and assisting in optimized utilization of resources. It improves the reliability of power grid by registering and reducing the frequency and duration of disturbances, faults, and outages." It allows two-way communication between the utility and its customers. The smart grid will consist of controls, automation, computers and new technologies working together, and with the electrical grid, to respond digitally to our quickly changing electric demand. With a smarter grid consumers would benefit from:
lower electricity rates due to reduced peak demand

quicker restoration of electricity after power outages
reduced operations and managements costs for utilities
more efficient transmission of electricity
Improved security
The benefits don't end there either; the smart grid allows you the tools and information needed to make choices about your energy use, making it easier to save money. Smart homes will also be able to communicate with the grid and allow consumers the ability to manage their electricity usage. This function is explained by smartgrid.gov as, "the energy information coming to and from your home through your smart meter can be run through a home energy management system (EMS), which will allow you to view it in an easy-to-understand format on your computer or hand-held device." In a nutshell, the overall benefits of the smart grid are self-regulation; balance of supply and demand, and environmentally friendly. So, when will this smart grid technology come into play? The grid will consist of millions of parts comprised of controls, computers, power lines, and new technologies and equipment. It's going to take a lot of time, and money. It was projected to be developed steadily through 2021 and cost over $560 billion. The transformation is projected to bring about a new way we work, live, play and learn.
Continued Growth
The smart world is just warming up. Even smart cars are steadily on the rise – General Motors announced that Cadillac will have a self driving car by 2017. According to a study by BCC Research, "This market [for smart machines] is expected to increase to over $6.2 billion in 2014 and nearly $15.3 billion in 2019, a compound annual growth rate of 19.7% for the five-year period 2014 to 2019." Life is looking more and more like The Jetsons afterall.
For more information on smart appliances, consumer robots, and other innovative household products, check out MarketResearch.com's free e-book House & Home: 27 Top Trends and Predictions.
Thanks for reading!
Kathleen Zacrep
Social Media Coordinator,
MarketResearch.com