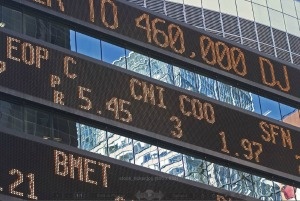 For most in the business world, there will come a time when you need to assess another company. You might be looking to better understand your competition, or you may need to research potential investment opportunities. But no matter why you need to look into a company, it is important that you have access to the most accurate and useful information to make the best business decisions.
Consider the following list when you are looking to assess a company. These factors will help you understand a business from all perspectives.
Organization
How is a company structured? Having access to the organizational chart of a business can help you evaluate how the company is being run from the corporate or higher level. It can also be useful to take a look at how day-to-day business is handled and how the different roles and responsibilities of employees in a company contribute to the overall business.
Understanding the organization can also allow you to predict how the future structure of the business might stand. If you are looking to invest in a company, knowing what type of management team a business currently has is very important. Investable companies are led by teams with experience and knowledge.
Financials
Financials can change for a business depending on how the business is running at any given time. For example, a start-up will have a much different financial report than a long-standing corporation. Either way, looking into a business' financial standing is crucial. If you have access to the balance sheet, that's a great place to start. Understand a company's current assets and liabilities, their current ratio, and even their book value. Also, to see if a company is successful, you will want to know their earnings, growth and stability, and return on equity.
Competition
With any business assessment, you need to know who the key competitors are. Identify a company's direct competition, indirect competition, and check to see how they stand. Determining how much market share a company has is also useful. Every company has competition; you want to determine how a company deals with it.
Customers
Having clients and customers is how any business succeeds. For any product or business, it's important to be able to answer the question, "who is going to buy this?" When assessing a business, you should be able to determine who the customer base is, if there is room for growth, and if customers will continue buying in the future.
Many market research reports provide information on the market of a specific industry: overall financials, opportunities and threats, etc. What people often don't know is that many reports also focus on specific companies. These reports cover industry leaders and provide information about key financials, transactions, business mergers and acquisitions, and much more.
To better assess a company, using market research will ultimately help you in obtaining the information you need. MarketResearch.com's newly upgraded research solution, Profound, can help you find the information you need to understand all aspects of a company. This cost-effective solution allows users to purchase individual sections, chapters, tables, or charts from syndicated reports without having to purchase the entire report, making it easier to acquire the bits and pieces of data you need to assess a business for an affordable cost.
To learn more about how Profound can help you, visit our website and sign up for a free trial.
Thanks for reading!
Caitlin Stewart
Marketing Associate
MarketResearch.com