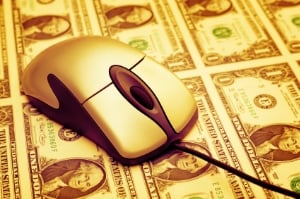 Every researcher relishes in the job of assisting clients with ongoing, diverse needs for market data. Having a unique platform that provides value to users enhances the job even further. As a Global Account Manager specializing in delivering Enterprise Market Intelligence Platforms to the Financial Services industry, I have come to realize how advanced this industry is with regards to investing in the best tools to answer its diverse and constant pace of information requirements.
Many business intelligence departments are building suites that bring together information platforms to offer a wide variety of resources for its researchers. A single portal may include news releases, government data, stock/investment updates, syndicated and proprietary research. Are these solutions compatible within a single portal and what are the true payoffs for businesses investing in multiple information services across its organization?
Today, many financial services clients are effectively building a robust suite of platforms that integrate to enhance the market intelligence information available to their firm. Measureable benefits are recognized throughout these departments:
Increased ROI: Many platforms are priced as "all you can eat" with a flat subscription fee vs. per download fees.

Increased user productivity in locating information: All resources in your suite should offer users easy and efficient access to resources of specific information.

Expanded window to available information: Ensures that users are not overlooking or missing out on current and relevant sources.

Increased frequency in locating desired information: A suite of robust platforms maximizes the chance of locating desired information.
Verification of data reliability: Checking multiple sources for various data reports to "close" and to verify its rationale is essential and should be common practice.
So, what makes the financial services industry so ripe for robust information platforms?
Clearly, it is the continual demand for market data spanning a diverse set of topics. Maybe, it is also the understanding of and focus on resources, costs and investments that support the business.
Whatever the key drivers of market acceptance, financial services clients are recognizing value in a compatible and unique platform built specifically to house both historical and current proprietary market research that is relevant to financial services organizations. Beyond the instant availability of the data, researchers recognize the need for the data to be presented in a complimentary format that enhances the useability of the data, which is a leading requirement of platform functionality.
Information that may be important to the financial services industry runs the gamut of consumer use of pre-paid and gift cards, use of debit cards, preferred payment methods to overall banking needs and interest in various products/services. Research that provides the greatest value profiles the American consumer and details the impact of key issues, including regulatory intervention, heightened competition, fee-based opportunities and, of course, the impact of today's economic environment on consumer spending.
A financial services market research solution that will enhance your data
Our Packaged Facts Financial Services Knowledge Center serves as a primary resource leveraged by researchers throughout retail commercial banks, investment banks, insurance companies, mutual fund companies, securities brokers and credit card companies.
The Financial Services Knowledge Center platform provides access to 15 years of proprietary content in consumer financial services. The "keyword" searchable platform allows client users to gather proprietary data on key industry trends, market projections shares, competitors and in-depth analysis in segments, including banking, credit cards, debit cards, online financial services and consumer demographics. There are several benefits available to clients who integrate a knowledge center platform into its suite of information resources or use it as a stand-alone resource:
Unlimited, company-wide access to an entire library of proprietary industry-related reports.

Global license enabling members of organizations to share and use research.
Cost-effective solution if you need multiple reports in the same industry.
Ability to download the precise data you need by extracting individual sections, tables, charts or graphs.
While researchers are always in search of information tools that help locate desired data faster, represent leading, current intelligence and is cost-effective, businesses across corporate America are learning about the benefits and opportunities of embedding a content rich Knowledge Center into an information portal such as that executed by many of the leading financial institutions today.
For more information on how you can enhance your existing data resources, check out our Packaged Facts Financial Services Knowledge Center.
Thanks for reading!
Kathy Silverman
Account Executive,
MarketResearch.com