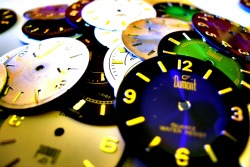 Every industry views market research differently. It's necessity, functionality and delivery vary by market, adapting to each industry's specific intelligence needs. However, the reality is that market research is far more easily obtained and applied in certain fields than in others. Probably the most difficult industries to successfully accomplish this are those that run on a project-to-project basis. This ultimately boils down to their fast-paced, ever-changing nature. For instance, just take a look at the Business Services and Banking industries. Whether dealing in private equity, insurance, banking or strategy consulting, these markets' focus is dedicated to high-pressure, project-based needs. So, in order to understand how market research can be used within these types of industries, you have to assess and overcome a variety of challenges.
When companies work on a project basis, there is an increased sense of urgency with which market research must be acquired, yet the lifespan of that research decreases.
Companies that operate from one project to the next are always looking one step ahead. In these situations, timeliness is more critical than ever. Before one project has ended, the next has already begun, and, because the information was really needed yesterday and won't necessarily be relevant tomorrow, companies often times diminish the value of reliable market research. Sometimes, they even feel the need for research is eliminated altogether.
But, they couldn't be further from the truth. Again, look at the financial services industry; whether you're an origination analyst carrying out pre-closure or business development, or an information specialist requiring data to add weight for a proposal or due diligence stage of a strategy project, recognized intelligence is required for making credible market investigation. Although market research is essentially required, especially leading global data or commentary that ensures credibility, companies still experience issues with budgeting and veritable nervousness in purchasing that often hinders them from ever actually buying.
Companies that operate on a project-to-project basis often find it difficult to adequately budget for market research.
Because these companies' needs are constantly changing, allocating an appropriate market research budget is no small task. So, although it is needed, due to a fear of overspending, uncertainty around return on investment and the cost of time that it takes to actually search and find the correct research, more and more companies are either turning to free, and potentially unreliable sources, or not buying anything at all. Instead, they believe their own knowledge is adequate enough to yield success, which can be dangerous.
So, what's the answer?
You have to find a market research solution that works for you and your business.
With evolving and time-sensitive needs, traditional market research methods probably won't be a strong fit. You need something "out-of-the-box;" something that accommodates a quick turn around and uncertain budget. For many of our clients, particularly in project-based financial industries, our Profound solution does just that. Our clients have found a true value in Profound's support and cost functionalities, which efficiently accommodate a project time span. Profound allows companies to purchase sections, chapters, charts or graphs from a report for a lower cost than the full report price. In addition, it provides access to a variety of support functions, such as consultative research specialists and a vertically-focused account manager, that help companies find the most relevant material in a timely manner and qualify that relevance pre-purchase. Through the ability to purchase and pay for only the most pertinent information and the help of a dedicated support team, companies have found Profound to be a solution that fits their pressured requirements for intelligence.
If you are working in a project-based industry, such as business and financial services, and focused on information, origination, research, transactional or intelligence and would like to learn more about Profound or a market research solution that can help you, click here!
To find out how our Profound solution can help support your projects, sign up for a free trial.
Thanks for reading!
Ashlan Bonnell
Managing Editor,
MarketResearch.com