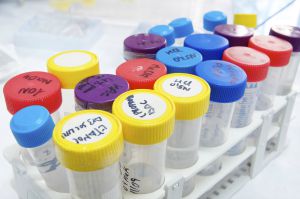 An essential component of clinical care, in-vitro diagnostics tests can detect a wide range of diseases, infections, and conditions, from sexually-transmitted diseases to different types of cancer.
In the next five to ten years, the in-vitro diagnostics markets (IVD) in Europe, Japan, and the U.S. are expected to experience only modest growth. In contrast, developing and emerging markets will drive increased demand for IVD as a growing middle class and aging population seek out healthcare services.
In order to strengthen innovation and competitiveness, some IVD companies are casting their nets to developing and emerging markets. Siemens Healthcare, for example, reported double-digit growth in the Asia-Australia region and is looking to focus on the needs of emerging markets in the near future.
This blog post provides an overview of the IVD markets in China, Vietnam, and Singapore, highlighting a range of economic and demographic factors that are shaping new opportunities for growth and expansion.
China: A Fast-Growing IVD Market
China's IVD market is the most attractive IVD market among Brazil, Russia, and India and throughout the developing world. China's IVD market was an estimated $2,190 million in 2014 and is expected to grow to $4,235 million by 2019, according to the report IVD in China. A large aging population, the prevalence of non-communicable chronic diseases, significant urban populations, and government support of the healthcare market, among other factors, will drive the growth of the IVD market.
China is the world's largest country, with a population of more than 1 billion. Urban healthcare markets in China are much more profitable for IVD companies than rural healthcare markets. Rural areas are often inaccessible to new companies, and distribution remains a challenge.
China has the world's second largest economy; however, China's economic growth rate has decreased in recent years and is expected to continue to decline in the next five years. Large international IVD companies are already operating in China, and a significant number of domestic Chinese IVD companies are active as well.
Vietnam: Unique Among Its Neighbors
Vietnam's IVD market is an estimated $61.4 million, and it is expected to grow to $80.5 million by 2019, according to a 2015 report by Kalorama Information. Increasing business investment, industrialization, and tourism are helping to fuel a growing IVD market in Vietnam.
With 93 million people, Vietnam is larger than its neighbors Thailand, at 67 million, and Malaysia, at 27 million. Approximately 64 percent of Vietnamese residents have health coverage under the country's universal healthcare scheme. Vietnam's population is expected to sustain growth and attract healthcare investment for years to come.
Compared to its neighbors, Vietnam has also exhibited fast economic growth in recent years. Its economy has grown from $33 billion in 2000 to $205 billion in 2015. Top-tier IVD companies including Roche and Siemens have been in Vietnam for the past 20 years, while other players have just arrived in the last five years.
Singapore: A Regional Hub for IVD Companies
Singapore's IVD market is an estimated $89 million. Singapore has the highest rated healthcare system in Southeast Asia and a highly competitive IVD market, with many top-tier international players active in the city. As a leading port, Singapore functions as a distribution hub for medical suppliers throughout the region.
Approximately 5.4 million people live in Singapore, and a vast majority of the Singaporean population has access to health care. The Singaporean healthcare system includes subsidized government healthcare services and compulsory medical saving accounts.
Health spending rates in Singapore are well above those in Russia, Brazil, China, and India, but are lower than North America and Western Europe. According to the report IVD in Singapore and Malaysia, Singapore offers healthy prospects and significant clinical demand for the IVD industry.
Interested to Learn More?
Find out about markets and developments in the diagnostics industry through the Knowledge Center.
Sarah Schmidt
Marketing Writer/Editor
MarketResearch.com