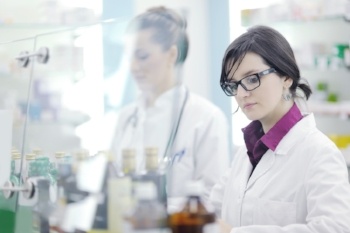 Orphan disease, by definition, is "any disease that affects a small percentage of the general population." These diseases are often life-threatening, chronic, progressive, degenerative, and disabling, while most of them are linked to a genetic disorder and remain undiagnosed.
Due to the small patient pool, rare diseases were not ranked high on the priority list of health budget allocations and stayed out of industry focus for several years. Additionally, many pharma players failed to recognize the hidden potential behind these rare indications and did not put much focus on developing drugs for these indications.
What they failed to assess is that even if very few are affected, collectively, these diseases represent more than 60 million people in Europe and the US alone; meanwhile, more than 350 million people are affected globally by some kind of rare disease.
How Orphan Drugs Became Profitable
In the US, introduction of the Orphan Drug Act in 1983 transformed the overall perspective of the industry by making it lucrative to pursue the development of drugs for small populations. This was done by providing benefits such as reduced taxes and an extended market exclusivity period, among other factors. Many pharma players changed their outlook and started developing drugs for rare diseases, and surprisingly for many, this risk turned out to be a healthy profit.
Orphan drugs provide an opportunity to simultaneously increase the revenues of a company, receive grants for drug approval, achieve fast-track approvals, conduct expanded access programs, and be exempted from paying user fees charged under the Prescription Drug User Fee Act (PDUFA). Additionally, the price tags for such drugs can reach more than USD 500,000 per patient/per year. Through these benefits, it has been assessed that by 2018, the global orphan drug market is estimated to reach around USD 120 billion.
Orphan Disease Analytical Reports have been the core strength of DelveInsight. This article provides a brief overview of three trending reports in the DelveInsight's collection that cover specific orphan diseases.
1. Amyotrophic Lateral Sclerosis
Amyotrophic lateral sclerosis (ALS) belongs to a rare group of neurological diseases that mainly involve the nerve cells (neurons) responsible for controlling voluntary muscle movement. ALS is highly prevalent in males, and generally affects the elderly population of the age group 60-79 years.
This rare indication has been researched vigorously, and currently there are two drugs in the market for the same — Sanofi's Rilutek and Mitsubishi's Radicava (Radicut in Japan). Radicava was recently launched (May 2017) in the US market. Along with these, there are 60+ drugs in the pipeline, out of which two drugs have been filed while the other two are in Phase III stage of clinical development. Considering all the new treatments, the US market of ALS is estimated to be worth over a couple of billions by 2025.
For more insights into the trends shaping the ALS market, see the report Amyotrophic Lateral Sclerosis (ALS) - Epidemiology Forecast to 2025.
2. Friedreich Ataxia
Friedreich Ataxia (FA) affects one in 50,000 people in the United States with no effective treatment available to date. It is a rare inherited disease that causes nervous system damage and movement problems. The onset of this disease is usually in childhood leading to the impaired muscle coordination (ataxia) that worsens over time. This condition can shorten life expectancy, and heart disease is the most common cause of death.
The Friedreich Ataxia treatment approach includes medication, treating the symptoms and accompanying complications. With enhanced understanding of the pathogenesis of Friedreich's Ataxia, a hope for the development of new therapies to slow the progression of and ultimately cure this fatal disease has evolved.
Gene therapy will possibly transform the FA treatment landscape, possibly negating the need for drug treatment. There are currently 20+ drugs in FA's pipeline, and nearly 40% of them have entered clinical trials. Some of the key players in this space are Retrotope, Cardero Therapeutics, Takeda, and Edison Pharmaceuticals, among others.
To obtain a snapshot of pipeline activity, read Friedreich Ataxia - Pipeline Insight, 2017.
3. Fragile X Syndrome
Fragile X syndrome (FXS) is a genetic disorder caused by the absence or reduction of expression of the fragile X mental retardation protein (FMR1). Males are at a higher risk of developing this indication, as it has been observed that nearly 1 in 3,600-4,000 males are affected worldwide. The current market for Fragile X Syndrome is at a nascent stage as there are no approved direct acting therapies till date. However, there are treatments that help minimize the symptoms of the condition. The pipeline of FXS is evolving, with an estimated entry of approved treatment in 2020. Zynerba, Alcobra, Marinus, and Neuren are the leading emerging players in this space.
To learn more information and gain insights for effective R&D strategies, download the report Fragile X Syndrome - Pipeline Insight, 2017.
Orphan Drug Market Outlook
Through our assessment and comprehensive analysis, we can conclude that this field is ripe and the business for orphan drugs is flourishing. In 2016, USFDA received a record 582 requests for orphan drug designation from biopharma companies, out of which the agency designated 333 drugs in development as orphans and 39 products (including both novel medicines and new orphan uses of already approved drugs) as approved drugs.
While the orphan drug market is expected to grow tremendously, pharma players need to keep an eye on the growing competition and on what that success may bring. DelveInsight, through its industry analytical reports, helps the pharmaceutical players in identifying the potential orphan markets depending on epidemiology, degree of unmet need, research activity, and historical and forecasted market size.
For more information on orphan drug development, orphan drug companies, and the orphan drug market as a whole, search DelveInsight's pharmaceutical market research reports.
About the Publisher: DelveInsight is a market research firm focused exclusively on the life sciences. It provides cutting-edge market and pipeline information to help organizations make important business decisions and identify potential market opportunities.
---
Related Reading