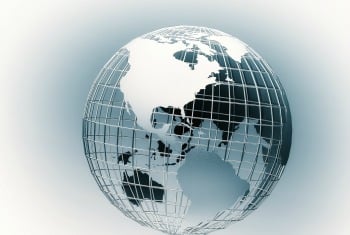 The International Data Corporation (IDC) FutureScape series provides clear predictions and expert insights to help technology suppliers, investors, IT professionals, and business executives strategize for the future.
Eight of these studies are highlighted below which cover a variety of areas undergoing transformative change including oil and gas, robotics, 3D printing, retail, connected vehicles, and more. Read on to learn about IDC's 2017 predictions, and click to the report pages to access more detailed information.
Oil and Gas: Given low oil and gas prices, energy companies will move to streamline operations and quickly adopt a variety of technological changes, including moving to cloud, leveraging mobility applications, and running POCs with analytics and other enabling solutions.
Robotics: Expect massive adoption of robotics in the near future — creating new opportunities and challenges for IT leaders. The capabilities and performance of industrial and service robots will be improved by developments in artificial intelligence, computer vision, MEMS sensors, navigation, and semiconductor technologies.
Connected Vehicles: "The connected car will have a powerful impact on our highways and roads in the next five years, and cities and states must begin to plan now for their use, in policy and regulatory decisions as well as technology considerations," stated Research Director Ruthbea Yesner Clarke.
3D Printing: Within the next three years, "3D printing will enable revolutionary opportunities in commercial and industrial applications, with earliest success in manufacturing and healthcare," according to Program Vice President Keith Kmetz.
Marketing: Customer engagement strategies are in flux, and chief marketing officers will face powerful disruptive forces in the coming years. "Marketers will live or die depending on which side of the disruption sword they are on," said Research Analyst Gerry Murray.
Retail: Customers will increasingly expect an easy, frictionless shopping experience, one that is available at their fingertips, 24/7. Retailers that have legacy IT systems will not be able to adapt quickly enough to keep up. Digital transformation, the role of innovation, and business security will be key themes moving forward.
Wearables and Augmented Reality/Virtual Reality: Wearables and virtual/augmented reality will offer important benefits in the future: boosting productivity, expanding information sharing capabilities, and allowing for quicker decision-making.
Utilities: According to Roberta Bigliani, associate vice president of Energy Insights, "Utilities' traditional business models are under attack, directly and indirectly." Digital disruption looms as utilities race to reinvent their roles.
The rapid pace of technological change makes quality, up-to-date market research ever more essential. For 50 years, IDC has provided strategic insights to help business leaders make more effective decisions, with more than 1,100 analysts in over 110 countries across the globe. To search for additional IDC reports, click to MarketResearch.com.

---
About the Author: Sarah Schmidt is a Managing Editor at MarketResearch.com, a leading provider of global market intelligence products and services.