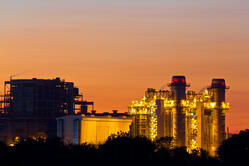 Although the world is shifting away from oil-based fuels towards more sustainable energy sources, several reasons deem renewables, like wind, solar and hydro-electric systems, impractical for quite a few sections of society and industry: not enough wind, too many cloudy days, and insufficient watercourse.
In the wake of acute power shortages, this leaves us with very few alternatives, one of which is using a generator. Gas-fired generators are gradually becoming the choice for both standby and prime power.
According to Frost & Sullivan's latest research on the global gas gen-set market, gas gen-sets have risen to prominence in Europe and the United States in the last three years due to stricter emission laws and lower gas prices. The shale gas boom in the U.S. and increasing adoption of biogas in Europe have kept the gas gen-sets market in the two regions buoyant while liberalisation has given a leg up to the market in emerging countries. In fact, China and India have become the largest production hubs for gen-sets with many large manufacturers building their capabilities organically or through tie-ups and alliances.
Gas vs. Diesel
Switching from oil-based fuels to alternatives, such as natural gas, can have benefits that go far beyond our wallet. Natural gases tend to burn cleaner than other fossil fuels, decreasing the greenhouse gas emissions that cause global climate change. As the pursuit of carbon reduction whips up demand for environmentally-friendly options, more people and businesses are incorporating natural gas into their energy plans.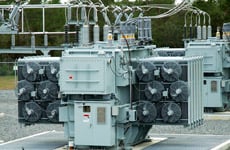 Innovations Set the Pace
In a competitive market, manufacturers are positioning themselves in niche and mainstream opportunity segments with new product and technology offerings. Technological advancements, such as the optimisation of engine speed, integrated approaches to generator paralleling, development of automatic control systems, and bi-fuel – diesel and gas – operations, are rapidly turning gas gen-sets into the most viable power solution available.
For instance, bi-fuel, or dual fuel, engines combine both power density and capital cost benefits. They start up on diesel fuel, but, as loads are increased, natural gas is introduced to the combustion air while diesel fuel is reduced. In a dual fuel engine, if the natural gas supply is interrupted or there is a fault in the bi-fuel delivery system, the controls automatically revert to 100 percent diesel without affecting power generation. Typically, such engines operate on a ratio of 25 percent diesel and 75 percent natural gas.
Though these technological improvements are making gas gen-sets more expensive than their diesel counterparts, their reliability, lower lifecycle costs, and lower noise will keep the demand from end users across segments high.
For more information, check out Frost & Sullivan's full study, which includes region-wide analysis of market revenues, drivers and restraints.
Editor's Note:
This post was written by Pritil Gunjan, Industry Analyst at Frost & Sullivan.
About Frost & Sullivan

Frost & Sullivan, the Growth Partnership Company, works in collaboration with clients to leverage visionary innovation that addresses the global challenges and related growth opportunities that will make or break today's market participants. For more than 50 years, they have been developing growth strategies for the global 1000, emerging businesses, the public sector, and the investment community. Is your organization prepared for the next profound wave of industry convergence, disruptive technologies, increasing competitive intensity, Mega Trends, breakthrough best practices, changing customer dynamics and emerging economies?