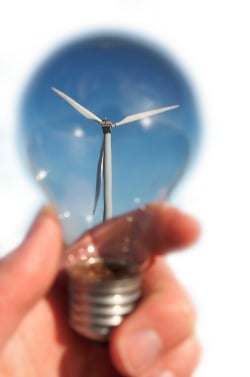 After conducting detailed market research and analysis of energy prices and costs, the European Union (EU) recently announced a long-term renewable energy framework aimed at creating energy security, regulatory stability, a low-carbon economy and affordable energy for European consumers. The framework is targeting a 40% drop in greenhouse gas emissions below 1990 levels and a binding target across EU Nations of at least 27% renewable energy by 2030.


In developing a long-term energy framework, the EU is looking to create a stable environment in which investors can support innovation, leading to the development of new technologies. As the EU makes steady progress towards a low-carbon economy, it is hoped that such a long-term approach to developing a competitive and secure energy system reduces member states' dependence on imported energy. This would increase the security of their energy supplies, creating long-term job opportunities and growth.

The European Council and European Parliament plan to debate the energy framework, pushing the plans into the highest echelons of the European Union administration. The President of the European Commission, José Manuel Barroso believes these competitive and cost-effective goals will propel the European energy market forward:


Climate action is central for the future of our planet, while a truly European energy policy is key for our competitiveness. Today's package proves that tackling the two issues simultaneously is not contradictory, but mutually reinforcing. It is in the EU's interest to build a job-rich economy that is less dependent on imported energy through increased efficiency and greater reliance on domestically produced clean energy. An ambitious 40% greenhouse reduction target for 2030 is the most cost-effective milestone in our path towards a low-carbon economy. And the renewables target of at least 27% is an important signal: to give stability to investors, boost green jobs and support our security of supply.
The European Commission's policy framework for 2030 has set out the following primary goals:
A binding greenhouse gas reduction target: A 40% reduction in emissions below the 1990 level is the keystone of the proposal and would be met through domestic measures alone.
An EU-wide binding renewable energy target: An EU-wide binding target of 27% renewable energy in 2030 firmly places the need for renewable energy at the center of the framework, with a key role in the transition to a competitive, secure and sustainable energy system.
Energy efficiency: Once the planned review of the Energy Efficiency Directive is complete (due later this year), the European Commission will add amendments to the 2030 framework as necessary.
Reform of EU ETS: There would be reform of the European Union Emmisions Trading System, establishing a market stability reserve at the beginning in 2021.
Competitive, affordable and secure energy: In order to monitor progress of the proposed actions, there would be a set of key indicators providing an analytical base for potential policy response.
New governance system: The 2030 framework will advise on setting up a new energy governance process tied into national energy policies of EU member states ensuring compliance with the set goals.
Take a look at the European turbine market, for instance. According to the European Wind Energy Association, the wind energy market, as well as many others, have experienced a recent downturn, with new installations down 8%; however, this is one example of the improvement opportunity sought through the EU 2030 renewables goals.
The next steps for this ambitious program lies with the European Council who, at their 20-21 March spring meeting, will consider the proposed framework. For more information, read the European Commission's official press release here.
Interested in additional information on the energy industry? Browse reports from one of our featured industrial market research publishers, Global Research & Data Services.
Cheers!
Paul Ricketts
Marketing Manager,
MarketResearch.com