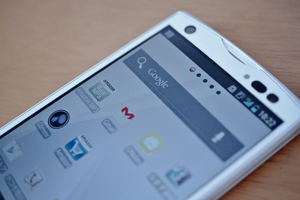 While LTE and LTE-Advanced deployments are still underway, wireless carriers and vendors have already embarked on R&D initiatives to develop so-called "5G" technology, with a vision of commercialization by 2020.
5G Application
5G is essentially a revolutionary paradigm shift in wireless networking to support the throughput, latency, and scalability requirements of future use cases such as extreme bandwidth augmented reality applications and connectivity management for billions of M2M (Machine to Machine) devices. As M2M connections continue to proliferate, almost everything is envisioned to be connected via mobile networks to enable a number of vertical applications ranging from smart meters to connected cars. Vertical industries are, thus, expected to rely on future 5G networks for a number of applications.
While previous generations of mobile networks were characterized by fixed radio parameters and spectrum blocks, one of the major driving factors behind 5G R&D initiatives is to improve spectrum utilization, allowing the usage of multiple spectrum blocks and air interface transmission schemes. 5G networks are expected to utilize a variety of spectrum bands, ranging from established cellular bands to millimeter wave frequencies. Some of the other key attributes of future 5G networks include: Massive MIMO (Multiple Input Multiple Output), beamforming, D2D (Device to Device) communications and self-backhauling.
5G investments to hit $5 billion by 2020
Driven by regional, national government, wireless carrier and vendor initiatives, SNS Research expects 5G R&D and trial investments will account for nearly $5 Billion by 2020, following a CAGR of nearly 40% over the next 5 years. Nearly 70% of these investments will target large scale commercial trial networks in Japan, South Korea and other early pioneering countries.
Japan's NTT DoCoMo plans to roll out a 5G network by 2020, envisioning 1,000 times the capacity and 100 times the speed of its current network. The wireless carrier aims to have the network up and running in time for the 2020 Olympic Games. South Korean authorities intend to invest over $1.5 Billion in 5G R&D, as part of an initiative to deploy commercial 5G services by 2020. A trial network deployment is planned for the Pyeongchang Winter Olympic Games in 2018. Among others, Russia's MegaFon has announced similar intentions with a plan to deploy a trial 5G network in time for the 2018 FIFA World Cup. China and the UK also hold similar ambitions.
For more information on the 5G wireless opportunities, check out SNS Research's full report. Or, for more industry insights, browse their report offerings.
Editor's note:
This post was written by Tony Fleet of Signals and Systems Telecom.
About Signals and Systems Telecom
Signals and Systems Telecom provides market intelligence and turnkey outsourcing services covering the telecommunications industry sector. Developed by leading industry analysts, their market forecast reports provide unique insights to the global telecommunication industry with information ranging from niche details of handset models to tracking of large network infrastructure contracts and cellular network operator metrics. Whether your focus is strategic planning, development, or marketing, their reports allow you to make better decisions with self-assurance.