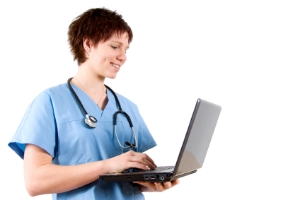 With more than 7 Billion mobile network subscriptions worldwide, the mobile communications sector is rapidly gaining traction from a diverse range of vertical sectors. Healthcare is no exception to this trend.
As healthcare providers seek to maximize their patient outreach while minimizing costs, many view mobile healthcare (or mHealth) as the solution to improve healthcare cost-efficiency. mHealth refers to the usage of mobile communications technology & devices to enhance access to healthcare information, improve distribution of routine and emergency health services and provide diagnostic services.
mHealth Opportunities
Mobile network operators also view mHealth as a lucrative opportunity for the monetization of their mobile connectivity services. Given that most operators have established themselves as reputable consumer brands, they are also eyeing on opportunities to offer services beyond simple connectivity. Many operators already offer branded or co-branded end-to-end mHealth solutions to their customer base. The widespread availability of high speed connectivity has opened up further opportunities for advanced mHealth applications such as remote video consultation.
In addition, mHealth offers a multitude to opportunities to the pharmaceutical industry, ranging from R&D activities to securing the supply chain, and in the battle against counterfeit drugs.
Driven by the thriving ecosystem, SNS Research estimates that the mHealth market will account for nearly $9 Billion in 2014 alone. Despite barriers relating to regulation, patient acceptance and privacy concerns, SNS Research estimates further growth at a CAGR of nearly 40% over the next 6 years.
With ongoing technological advancements, mHealth has the potential to dramatically reduce the costs of healthcare operations, while improving the quality of healthcare. SNS Research estimates that by the end of 2014, mHealth could represent up to $250 Billion in annual healthcare cost savings worldwide.
mHealth Applications
The cost saving potential of mHealth comes from a variety of application areas. For example, remote monitoring technologies built upon mHealth platforms can enable patients to be monitored on an ambulatory basis when they previously may have needed to be monitored as inpatients. Given the considerable cost of providing inpatient services, moving some forms of observation to an outpatient basis can substantially reduce the operational costs of the healthcare service provider.
mHealth can also reduce and optimize the use of human resources. As a common example, mHealth can enable highly trained professionals (such as pathologists or radiologists, etc.) to be used as a pooled resource that remotely supports a number of healthcare facilities. In smaller facilities, there may not be sufficient volume to keep a pathologist or radiologist fully occupied.
For more information on the mHealth industry, check out SNS Research's full report.
Thanks for reading!
Editor's note:
This post was written by Tony Fleet of Signals and Systems Telecom.