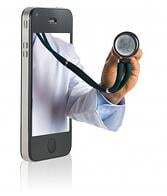 If you are involved in the healthcare IT market, you might be familiar with the term eHealth, meaning digital medical records and systems. Are you and your company ready for mHealth? In brief, mHealth refers to mobile health, the practice of medical health aided by mobile devices. It is part of the expanding universe of the healthcare IT market and eHealth systems and applications, and is gaining traction in developing nations and in Western countries including the United States. By one estimate, the market for mobile healthcare applications will be worth $26 billion by 2017.
While still evolving, the mHealth subset of healthcare IT is fast-growing, particularly through advancements from large technology and telecommunications companies including General Electric (GE) and Verizon. For example, several mHealth apps have been developed by Verizon that are designed to improve patient monitoring, among other key parts of the healthcare delivery system, according to Dr. Peter Tippett, Vice President and Chief Medical Officer of Verizon Connected Health and Enterprise Solutions.
Key Advancements in mHealth
In addition, several other apps have been developed by Verizon and other companies that are in use by some of America's largest healthcare systems with an eye toward streamlining important steps in the health and medical process including:
Mobile telemedicine
Patient notification
Telecare
Data collection
MP3 players for healthcare instruction units
Patient monitoring
Disease tracking and management
Patient-doctor consultation.
Mobile healthcare applications are most widely used in developing nations, including Ghana, and Bangladesh. Indeed, healthcare technology experts who work abroad with aid officials from the U.S. and international nonprofits on health and environmental issues say that with billions of people worldwide more likely to be using mobile phones than traditional phones, mobile communications is an ideal means of providing life-saving information about health and medical conditions and treatments.
Africa, for example, is home to a billion residents and 750 million cell or smartphones. In Zambia and Malawi, the World Health Organization (WHO) introduced a training and testing process that uses texts for notification and instruction, according to The New York Times. In both nations, Zambia and Malawi, local officials and international health organizations are working hard to devise tactics and strategies to combat high rates of HIV among women and infants.
Under the new program, the communication of training modules to local health workers and of test information to patients has been significantly improved and accelerated with mobile devices. It has led to higher response rates, fewer lost records and effectively cut response times by half, organizers said, thanks to the mobile apps.
The key is the application's, Incredible simplicity, according to Erica Kochi, co-leader of tech innovation for Unicef, which is partnered with WHO on the initiative.
"It's not trying to replace the health information system," Kochi told The Times. "For its users, it makes things easier rather than adding more complexity to an already difficult, challenging health system."
The U.S. Market for Mobile Apps
Back home in the U.S., during 2011 a draft guidance on the regulation of healthcare apps was issued by the Food and Drug Administration; final guidelines are expected to arrive around October 2013. In the meantime, Congress recently held hearings at its Committee on Energy and Commerce to explore issues involved in the regulation of healthcare apps. The hearings featured testimony by scientists and developers at companies including McKesson and Qualcomm.
Among the points covered during the hearings:
The FDA has reviewed 100 mobile health or medical apps, including for patient monitoring and heart rhythm monitoring.
Of the estimated 40,000 healthcare apps currently available worldwide, the FDA is focusing on a smaller subset that falls under the definition of mobile medical apps, i.e., those that are intended to be used as an accessory to a regulated medical device or turn a mobile platform (smartphone or tablet) into a regulated medical device, according to the tech website Gigaom.
The FDA currently averages 67 days to review applications for new mobile medical app patents, well within the 90-day period that the FDA has to consider any medical device seeking clearance to come to market.
For more information on the expanding health technology market, click below.

Thanks for reading!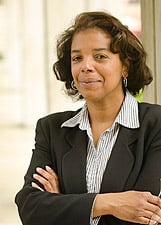 Amy Alexander
Senior Writer and Content Manager
MarketResearch.com