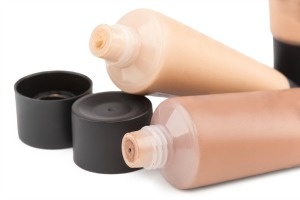 Bluemercury, a brand that describes itself as a luxury apothecary and spa chain, has made a name for itself by offering customers a personalized beauty shopping experience. Based in Georgetown, Washington, D.C., Bluemercury operates 61 stores around the U.S, with 12 more scheduled to open later this year. So what is the secret to Bluemercury's success?
"We are really trying to deliver very high customer service," says co-founder and CEO Marla Malcolm Beck. "If you look at the department stores and the way their cosmetics departments are structured, it is all brand by brand. And employees are paid by the brand. So if you go to the Clinique counter in Macy's or Neiman Marcus, they are going to sell you Clinique products, period."
In contrast to the typical department-store model, Bluemercury's staff is trained in every brand, and they aren't compensated based on brand. "When a customer walks in the door and says, 'I need a new face cream,' we look at all the brands to find the one that is best for that client," Marla explains. "In a department store, on the other hand, there might be a product at another counter a couple of feet away that would work better for that client, but the salesperson won't recommend it."
In an intriguing twist of events, Macy's purchased the Bluemercury brand for $210 million. The acquisition could give Macy's a chance to makeover its own customer service. According to the announcement, Macy's will sell Bluemercury products and add Bluemercury boutiques to its stores, while Bluemercury will continue to operate stand-alone locations. But whether or not Macy's will embrace Bluemercury's unique sales approach remains to be seen.
Selling across brands is a new idea in luxury beauty retail.
In the world of cosmetics retailing, selling across brands is a pretty revolutionary concept, but one that makes a world of sense for the customer. Sephora, the cosmetics retail chain owned by luxury leader LVMH, offers up a similar broad mix of brands, but as Marla explains, Sephora is a self-service concept and doesn't embrace the high customer service levels you can find at Bluemercury.
The difference is not so much what they sell, but how they sell it. And that all comes down to the approach Bluemercury takes in hiring its staff members. "We take our hiring very seriously," Marla says. "All of our staff absolutely adore beauty products. We ask questions in the interviews that reveal if somebody loves products, and if they love products, they also must love helping people find products."
Because selling beauty products is so highly personal, the Bluemercury store design and layout also works to create a sense of intimacy between the shopper and the sales professional. The staff doesn't stand behind the counters; they stand in front of them to assist shoppers as they browse.
Bluemercury also makes every product accessible to customers, so clients can shop on their own if they prefer. In addition, the store's lighting is designed to help customers make purchases that are right for them. "The lighting is really critical to us, because we're showing people foundation and makeup colors," Marla says. "The lighting has to be good so people don't look different at home than they do in our store."
Expert, honest advice can create a strong, loyal customer base.
The level of intimacy that Bluemercury creates with its customers translates into a deep, heartfelt devotion among its shoppers. "The kinds of products we carry help people solve problems that are very personal," Marla says. "Someone might come in with acne, and if we can prescribe products that really solve their acne problem, the word of mouth is unbelievable. You can get a customer for life if you can fix a personal care problem for them."
Bluemercury works hard to build and maintain their shoppers' trust through personalized product recommendations and beauty regimes. As Marla explains, the staff is extremely focused on being experts as what they do. Staff members are known to provide customized, candid advice. "We truly believe that honesty is always the best policy," Marla states. "We will tell you if something won't for you, and we stand by that."
If a customer asks a staff member how they like a certain product, a staff member may recommend a different product instead or offer a sample to the customer, so they can try it out before spending money on an item that might not work for them. "It's not a focus of trying to get that sale that day," Marla says. "We know our clients will come back to us. So it's really the honesty and a true drive to help you find the right thing,"
Since the secret sauce of Bluemercury is the way they personalize their customer experience, the question is whether Macy's, which traditionally takes a totally different approach, can translate that special recipe to their own cosmetic departments. It may be a disconnect for Macy's, or it might just become a new model on which Macy's can create an entirely new customer experience for shoppers looking for their own unique "hope in a jar."
Get all the details.
Interested to learn more about recent market shifts and key players in the cosmetics industry?
Check out the Luxury Beauty, Cosmetics and Fragrance Snapshot Report from Unity Marketing. This concise, quick-to-read report explains what beauty products affluent consumers are buying, how much they are spending, and where they are making their purchases.
For a broader view of the consumer market, click to the Personal Luxury Report USA by Unity Marketing. Pulling from seven years of market research data, this report covers trends on affluent consumer purchases and features eye-opening statistics and detailed case studies.
To learn more about luxury consumer trends, download the free white paper Five Luxe Trends for 2015.
Editor's Note
This post was written by Pam Danziger, President of Unity Marketing.
About Unity Marketing
Pamela N. Danziger is an internationally recognized expert specializing in consumer insights for marketers targeting the affluent consumer. She is president of Unity Marketing, a marketing consulting firm she founded in 1992. Pam received the Global Luxury Award for top luxury industry achievers presented at the Global Luxury Forum in 2007 by Harper's Bazaar. Luxury Daily named Pam to its list of "Women to Watch in 2013." She is a member of Jim Blasingame: The Small Business Advocate's Brain Trust and a contributing columnist to The Robin Report.
Drawing upon their extensive industry experience, as well as professional expertise in marketing research and analysis, product and concept development, strategic planning and licensing, Unity Marketing offers marketing research that helps clients identify and maximize their potential success in the collectibles and giftware markets. Unity Marketing utilizes a full range of quantitative and qualitative research to address its clients' marketing challenges.