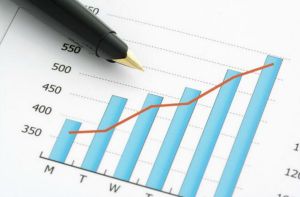 In today's competitive, fast-paced business environment, you need to move fast and tackle challenges quickly. Partnering with a high-quality market research provider can help you find the answers you need to grow your business while saving time and money. But how can you accurately assess a market research provider's services and offerings? There are a variety of different factors to consider. In this blog post, we highlight six key qualities to look for in a market research provider. Read on to learn more.
1. Knowledgeable Staff and Personalized Service
Your time is limited. To maximize your research efforts, it's enormously helpful to have an expert available to answer your questions. Look for a market research provider that will give you a dedicated research specialist, someone who can offer unbiased insights and help cut through the confusion. If you are unsure which type of research will meet your needs, or which publisher is the best fit, the research specialist can guide you to the right solution.
2. Cost-Effective Solutions
To optimize the ROI of your research, seek out the most cost-effective solutions available that will help you achieve high-quality results. With Profound, you can stretch your budget by purchasing research by the chapter, section, table, or chart, rather than buying the entire report. By purchasing only the exact information you need, you can often save thousands of dollars per purchase.
3. Ease of Navigation and Training Opportunities
Choose a service with a sophisticated search function that makes the process fast and simple. When considering different market research providers, find out if they offer training to help you (or your employees) conduct research more effectively. Learning a few tips and tricks can also help you find the research you need more quickly. On Profound, a support team is available to provide in-depth training to ensure optimal usage of the platform.
4. Industry Selection
Make sure the market research provider offers a robust selection of industry reports. Profound offers users access to more than 960,000 reports across nearly 700 industry segments from more than 200 publishers. With that kind of selection, you have access to a one-stop shop that can answer your most pressing business questions.
5. Minimal Risk
There's nothing more frustrating than buying a $3,000 report and not getting the answers you need. To prevent this from happening, use a market research provider that helps you find the right research. Research specialists can help answer your questions and guide you to the right solution. You can also use the Keyword in Context feature on Profound to learn what's inside a report before you purchase.
6. A Strong Track Record of Success
To conduct quality research, partner with a reputable organization with a strong client base and proven results. Look into the market research provider's background and credentials. Who are their clients? How long have they been in existence? Are they a tiny team, or do they provide accessible customer service support? By considering these different variables, you can find a business intelligence solution that will fit your long-term needs.
To learn more about Profound, sign up for a free trial.
Sarah Schmidt
Marketing Writer/Editor
MarketResearch.com