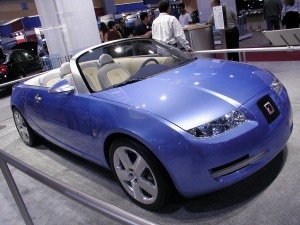 While the potential of autonomous vehicles should not be underestimated, it would be a mistake to ignore other fast-growing technologies in the transportation industry.
Before self-driving cars become the norm, a host of other innovations will change how people move. Read on to learn about four global transportation markets that are poised to achieve exponential growth by 2020.
Traffic Management Systems
Traffic congestion, parking problems, and accidents are the bane of urban existence. These issues will only become more severe as the worldwide population increases and more vehicles jam the roadways. The demand for real-time information along with increasing environmental concerns will compound the need for traffic management systems.
The global traffic management system market is expected to rise at a compound annual growth rate (CAGR) of 33.8 percent, increasing from 4.12 billion in 2015 to 17.64 billion by 2020. According to a report by MarketsandMarkets, "Parking space and toll management solutions is expected to gain maximum traction during the forecast period." Leading traffic management vendors and service providers include IBM Corporation, Cisco Systems, GE Transportation, and others.
Connected Cars
Mobile technology is changing the capabilities of car dashboards. Connected cars come equipped with Internet access, allowing drivers to use online platforms, share data automatically, and receive communication. Connected cars have added features that assist with everything from navigation and safety, to infotainment, vehicle management, and more.
According to a report by TechNavio, the global connected car M2M services market is expected to grow at a CAGR of over 30 percent from 2016 to 2020. Key vendors include BMW, General Motors, Gemalto, Sierra Wireless, and Verizon Telematics.
Fleet Management Technologies
Another rapidly growing market is fleet management technologies and solutions, which is driven by globalization and the need for operational efficiency. The global fleet management market is expected to grow from 8.01 billion in 2015 to 22.35 billion in 2020, at a CAGR of 22.7 percent.
Fleet management solutions use GPS, sensors, and cellular systems to monitor and manage vehicles in real-time. These technologies can alert vendors regarding fleet movement, accidents, fuel usage, and idle time. Leading companies include AT&T, Cisco, IBM, Verizon, and Fleetmatics.
Electric Vehicle Charging Stations
As governments in APAC and the Americas seek to reduce carbon emissions with subsidies and incentives, the market for electric vehicles charging stations is expected to grow rapidly in the coming years. The market for charging stations is forecast to rise at a CAGR of 29.8 percent and reach 12.61 billion by 2020, according to a report by MarketsandMarkets.
Although the technology for inductive charging stations is still in the research and development stage, this market is expected to grow at the highest CAGR. Evatran Group Inc. and Qualcomm have already created prototypes.
Interested to Learn More?
UPDATE: For the latest industry research, view the newly published article 5 Top Trends in the Transportation Industry in 2018.
In addition, you're welcome to search reports by leading market research providers on MarketResearch.com. We cover the automotive industry, aviation and aerospace, mass transit, railroads, and more. Click to our transportation and shipping category page to get started.
Sarah Schmidt
Managing Editor
MarketResearch.com