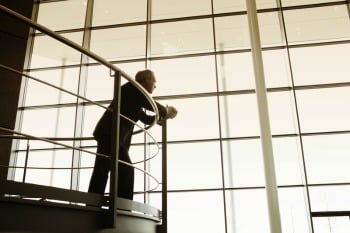 Marketing effectively in a digital world requires innovative solutions and approaches. Today's marketing professionals grapple with a wide variety of unique challenges, such as:
Achieving scale in content marketing
Capturing the interest of image-conscious consumers in the era of the "selfie"
Marketing to the iGeneration (also known as Gen Z)
If you're looking for in-depth information that can help you tackle these types of challenges, check out the following reports that are available on MarketResearch.com. Written by expert analysts, these reports are grounded in qualitative and quantitative research and are packed with helpful graphs and visuals.
Report 1: The Content Marketing Supply Chain
The era of Big Content has arrived. Marketers are creating personalized content for multiple channels and audiences, which requires a huge volume of assets. But how can content marketers achieve the scale necessary without sacrificing quality?
In this new report, IDC explains a four-phase activity framework that requires organizations to break down silos and work collaboratively to take their content marketing to the next level. Just as a chef who makes thousands of meals a day must work differently than a home cook, organizations must adapt their content creation processes to succeed at scale. This IDC report shows you how.
Report 2: TrendSights Analysis - Self Branding
Given the prevalence of social media and the constant pressure to be "photo-ready," many consumers feel an ongoing need to impress others, and they use brands as a way to project a specific image of success.
Plenty of foodies upload photos of their meals onto social media, for example. Positioning your brand so it's the kind of product consumers want to be photographed with is something marketers are increasingly taking into consideration, especially in the FMCG space.
So how can the concept of self-branding apply to your company? Canadean's 50-page report will help you understand which audiences are most affected by the self-branding trend and where the key opportunities are.
Report 3: Marketing to the iGeneration
Think you have millennials figured out? Then get ready for the next generation that's about to burst onto the scene: the iGeneration. Currently age 9-21, iGens are graduating from high school and college and entering the workplace. Although they have been overshadowed by the preceding generation, they are gaining increasing relevance.
iGens were raised with smartphones in hand. They are true digital natives and are more racially and ethnically diverse. Marketing professionals and advertising agencies are just getting to know iGens. In a recent report, Mintel International Group explains what marketers need to know to appeal to this up-and-coming generation.
Additional Reports on Marketing and Advertising
If these reports aren't quite what you need, search our website for market research reports from more than 720 top consulting and advisory firms. Our research specialists are also on hand to offer personalized assistance and answer any questions you may have.
---
About the Author: Sarah Schmidt is a Managing Editor at MarketResearch.com, a leading provider of global market intelligence products and services.