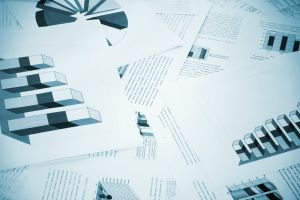 Market research is an indispensible tool, whether you are launching a new product or fine-tuning your marketing strategy, but some consultants and small business owners assume it will be too costly or time consuming to use on an on-going basis.
"Because of time and budget constraints, many small/mid-sized businesses make consumer insights an afterthought, not realizing that's precisely what will propel their companies to the next level," says Renita Bryant, co-founder & chief consultant at SightsSet, a consumer-centric consultancy.
Dionna McPhatter, co-founder of The Strategy Collective, agrees. "One of the biggest misconceptions is that it's unnecessary," she explains in Entrepreneur.com. In her experience, entrepreneurs often adopt the "if you build it they will come" mentality, assuming an innovative idea is all they need to succeed.
In this blog post, we'll debunk these market research myths and share unique solutions that can help overcome the common hurdles small business owners face.
Myth #1: Market research is a "nice to have," not a "must have."
Sure, market research might be nice to have, but is it absolutely essential? Market research isn't just for large corporations with big budgets and teams of trained analysts on staff. It's critical for small business owners and consultants as well.
Matthew Childs, founder & CEO of WineStash.com.au, has experienced the value of market research first hand. Within 12 months of founding WineStash.com.au, the company has become a market leader in Australia. "I have learned so much through starting this business, and I can definitely say I would not be where I am now without extensive market research," he says. "Market research provides the basis for me to ideate, prototype, canvas, and pivot between different ideas."
In a rapidly shifting environment, market research can help you stay on top of trends, assess your competitors, prioritize your spending, and keep in touch with your consumer's needs. "Market research is very important to keep doing over time," Childs explains. "For example, listening to customer feedback can give you huge insight into what your customers really want and need."
Myth #2: Market research is too expensive.
For businesses with smaller budgets, the perceived cost of market research can sometimes be a deterrent. Although market research can be a significant upfront investment, it can actually save you money in the long run. By doing your homework ahead of time, you can achieve better outcomes and avoid costly mistakes. Think of market research like a GPS. Used well, it will help keep you out of trouble and point you where you need to go.
Don't let the sticker price of a single market research report prevent you from getting the data you need to make smart, informed business decisions. A variety of market research solutions are available to fit different budgets. In addition to buying individual reports, you can also sign up for a subscription service. Or, if you work on a project basis and research several different industries at once, Profound can provide a cost-effective solution. Profound allows you to purchase only the specific section, table, chart, or graph you need.
With Profound, you can access data from multiple sources for less than the cost of a single report. The service allows you to discover new sources from more than 800,000 market research reports covering nearly 700 industry sectors. This can translate into significant savings: On average, Profound clients save $2,898.00 per purchase.
Myth #3: Market research is too time-consuming.
The time factor is another reason some businesses skip market research. Conducting thorough market research may require adept decision-making and adequate customer service support, but it does not have to take an excessive amount of time.
With the right market research tools, you can find the information you need in a time-efficient manner. For example, Profound allows you to quickly locate and extract data from more than 200 different market research publishers using full-text search capabilities. Plus, you can view keywords in context before you buy, so you know you are buying the exact information you need.
For consultants who juggle multiple clients, project charge-back codes and usage tracking can also help streamline workflow and save time. Knowledgeable research specialists are also on hand to answer questions and help expedite the process.
There are other myths about market research, but by debunking these three big misconceptions, we hope to empower business professionals with the tools they need to solve their toughest problems and achieve their goals for success.
To learn more about Profound, visit our website and sign up for a free trial.