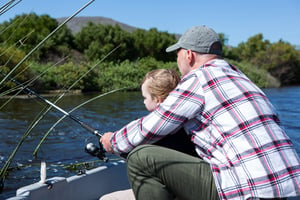 The U.S. sports equipment market is benefiting from the growing importance of health and wellbeing during the COVID-19 pandemic.
The U.S. demand for sports equipment is forecast to rise 2.3% in nominal terms through 2024, according to Sports Equipment: United States by Freedonia Focus Reports, a leading market research firm and division of MarketResearch.com.
The report highlights a variety of influential sports equipment industry trends to watch in the coming months and years.
1. Short-Term Impact of COVID-19 on Sporting Goods
Analysts at Freedonia Focus Reports confirm that COVID-19 has significantly impacted the U.S. sports equipment market. According to their research, more consumers are pursuing activities that are designed to boost health and contribute to weight loss.
As a result, at-home gym and exercise equipment will continue to experience short-term gains alongside widespread gym closures. Even during a time of great economic uncertainty, more consumers are flocking to pricey, big-ticket items like a Peloton stationary bike — sales at Pelton are up a whopping 66% during the third quarter, with a 94% increase in connected fitness subscribers from this time last year.
But fancy high-tech devices are not the only sporting good in high demand right now; fishing, a traditional pastime celebrated for its simplicity and connection to nature, is also on the rise. As families and friends search for affordable bonding activities that still allow for social distancing, fishing has become a popular choice.
These examples point to widespread interest in healthy activities that will boost the demand for sports equipment in the foreseeable future. However, these segments face competition from other common leisure interests that can eat away at free time and discretionary spending, such as scrolling through smartphones and tablets, playing games with electronic devices, and reading books and magazines.
2. Growth Across Various Market Segments
In the report, Freedonia Focus Reports outlines a number of segments that are expected to see growth that stretches beyond the immediate effects of COVID-19.
The demand for water and winter sports equipment is projected to have the highest compound annual growth from 2019 to 2024. In addition, other segments such as golf equipment and fishing equipment are expected to rise.
Gym and exercise equipment, the largest market segment, is also forecast to see rising demand from commercial institutions such as health clubs and fitness centers, as well as equipment purchased for home use.
3. Sports Equipment and the Rise of E-Commerce
While many types of sporting goods are expected to see rising demand in the coming years, not every distribution channel is created equal.
Even prior to the pandemic, large-format brick-and-mortar sporting goods stores and specialty retailers faced significant challenges in a shifting retail environment increasingly dominated by Amazon and Walmart. Between 2016 and 2020, a number of large retailers declared bankruptcy including Sports Authority, Sports Chalet, MC Sports, and Modell's Sporting Goods.
The COVID-19 pandemic may accelerate the growth of e-commerce as shoppers seek to limit possible exposure to the virus and become more accustomed to online shopping.
Where to Learn More
For more sports equipment market data and analysis, see Sports Equipment: United States, which features a user-friendly format with concise text and helpful data visualizations.
The report is not only quick to read, but is also based on robust methodologies and offers a nuanced perspective that only experienced analysts can provide.
About Freedonia Focus Reports
Published in 20-30 pages, Freedonia Focus Reports provide fresh, unbiased analysis on a wide variety of markets and industries.
Analysis is intended to guide the busy reader through pertinent topics in rapid succession, including:
total historical market size and industry output
segmentation by products and markets
identification of market drivers, constraints, and key indicators
segment-by-segment outlook in five-year forecasts
a survey of the supply base
suggested resources for further study
Browse through the latest Focus Reports on MarketResearch.com.
---
About the Author: Sarah Schmidt is a Managing Editor at MarketResearch.com, a leading provider of global market intelligence products and services.