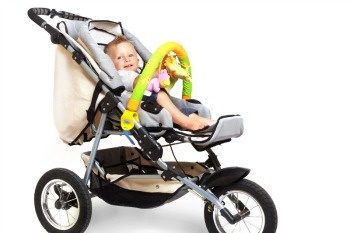 The market for strollers and prams, car seats, cribs and cots, baby carriers, and nursery furniture is likely to experience continued growth in the next five years due to several key factors, including increasing income levels, growing e-commerce, and stable fertility rates, according to Azoth Analytics, a market research and analysis company.
Drawing on industry data and primary research with regional heads and retail managers, Azoth Analytics cites three notable developments and trends in the executive summary of its report on the market for juvenile products.
1. Demand is driven by affluent, educated parents.
Cost is not the primary consideration for many parents purchasing these products. Young parents with higher discretionary incomes are more concerned with safety and style, wanting "only the best" for their babies and children.
2. Declining fertility rates dampen overall growth rate.
Fertility rates are falling in developed countries such as the United States, Germany, and Japan. While the market grew at a CAGR of 7.30 percent in the 2011-2015 period, the growth rate is expected to fall to 5.43 percent in the next five years as demand decreases.
3. China, India, and Brazil offer enormous growth potential.
Although birth rates are declining in many developed countries, emerging economies will provide significant opportunities for growth. China is the leading Asia-Pacific market with a large customer base and rising household incomes, according to Azoth Analytics.
Where to Learn More
Read the full report to access information on the following:
Market analysis by region and country
In-depth forecasts
Market trends and developments
Supply chain
Policy and regulations
SWOT analysis
Company profiles
Strategic recommendations
Are you interested in a variety of industry segments — not just strollers and cribs? To get more data-driven insights, download MarketResearch.com's free ebook on the house & home industry that highlights 27 top trends and predictions.
---
About the Author: Sarah Schmidt is a Managing Editor at MarketResearch.com, a leading provider of global market intelligence products and services.