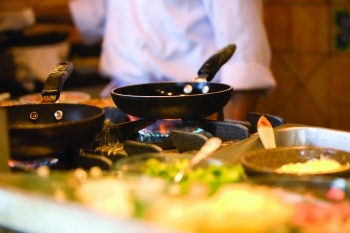 As consumer spending and corporate profits increase, more households and businesses will host catered events such as wedding receptions, luncheons, and trade shows.
A variety of organizations — including schools, senior living facilities, and hospitals — will also turn to contractors to outsource on-going foodservice needs. Professional contract caterers help free up organizations to focus on their core strengths and cut costs, rather than running meal programs on their own.
The global contract catering market is expected to grow at a compound annual growth rate (CAGR) of 4% from 2016-2021, according to recent industry analysis conducted by Azoth Analytics.