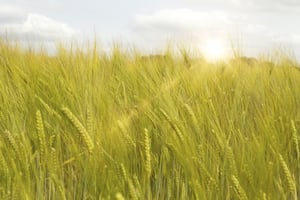 There are now over 5 million electric passenger vehicles worldwide. The increase in flexibility, reduced costs, and eco-friendly features have increased the transition from fossil fuel-run vehicles to electric vehicles.
However, the popularity of electric vehicles isn't limited to roads or driveways only, and there has been a sharp increase in the demand for electric vehicles in various industries.
Different sectors have started utilizing the functions of electric vehicles.
The advent of electric vehicles has been reshaping the farming industry. As electric vehicles are becoming more accessible to farmers around the world, farmers are making the most of the new resources available to them.
In this article, we will discuss this new transformation of vehicle types in the farming industry and how the new electric approach is helping the segment grow in the 21st century.
Usage of Electric Vehicles in Farms
The objective to keep farmland in good working order necessitates a large amount of machinery and equipment. Even a small farm can cover a lot of ground, so farmers need vehicles first and foremost to get around the farmland.
Electric utility vehicles are becoming popular among all types of landowners. Quad bikes or buggies are commonly used to go around huge estates or farms; however, they have significant disadvantages compared to electric vehicles. The latter, on the other hand, creates less noise, is less expensive to operate, and is generally thought to offer fewer safety issues.
Electric utility vehicles are becoming more common on farms and pastures across the country, in addition to being an appealing choice for private estate owners. Farmers can significantly reduce their reliance on gasoline and diesel by reducing operational costs.
Electric vehicles are also more functional than ever before, thanks to a variety of designs and the debut of electric utility vehicles. Farmers can use these added features to transport important commodities across the farm without using excessive power.
Although electric farm vehicles are utilized to enable travel across a variety of terrains, they aren't the only electric vehicles used on farmland. In reality, the electric revolution is reshaping agricultural machinery and equipment in every way.
Heavy Duty Machinery and Electric Farm Tractors
Many farmers still use gasoline-powered vehicles and machinery, but as electric-powered options are more widely available nowadays, the trend is changing from traditional fuel-based to electric-powered farm tractors.
Although electric batteries can readily provide enough power for passenger and utility cars, many people believe that the power required to operate larger vehicles cannot be obtained from a battery.
Agricultural equipment manufacturers are developing a new generation of tractors called electric farm tractors. Electric farm tractors, unlike traditional diesel-powered tractors, are powered by batteries. These tractors provide a number of advantages over traditional tractors, including increased efficiency and production in the agricultural field. The market for electric farm tractors is still in its early stages.
Increased research and development efforts are being focused on the development of electric vehicle technology, which is projected to extend the battery life of these tractors and hence improve efficiency.
In 2020, the global electric farm tractor market was valued at $116.5 million, with a CAGR of 11.1% estimated to reach $218.9 million by 2026. Increased demand for agricultural digitization and automation, as well as a requirement for low emissions to alleviate the pollution problem, are projected to fuel growth in the global electric farm tractor market.
In addition, key competitors in the electric farm tractor industry are based in North America, providing growers with a diverse choice of options when acquiring electric farm tractors. Alke, Cummins Inc., Deere & Company, Escorts Limited, Fendt, Kubota Corporation, Motivo Engineering, Solectrac, Inc., Sonalika, Monarch Tractor, Yanmar Holdings Co., Ltd., AutoNxt Automation Pvt. Ltd., Cellestial, Ztractor, and EcoFactor are some of the major competitors in the industry.
Sustainability of Electric Farm Vehicles
Sustainability is a major concern in every industry, but it is especially important in agriculture. Farmers are being encouraged to adopt more eco-friendly practices as company owners' face increased pressure to cut their carbon emissions. Furthermore, when it comes to purchasing decisions, customers are becoming more conscious of sustainability.
The demand for more sustainably sourced food is apparent, with many individuals opting for items that emit no carbon emissions. Farmers all across the world will be under increasing pressure to decrease their carbon footprint and adopt more sustainable methods as countries attempt to meet looming emissions limits.
Thankfully, the arrival of electric farm vehicles can help with this. Electric vehicles emit no emissions from the tank to the wheels, making them significantly more environmentally benign than diesel or gasoline engines. Farmers can significantly reduce their carbon emissions while avoiding unwanted side effects by converting to battery-powered vehicles.
However, the advantages of sustainability do not end there. Green electricity is now available to homeowners and business owners, depending on which source they select. While some suppliers only offer a small amount of green electricity, others are already able to provide consumers and companies with 100 percent green electricity.
Future of Farming with Electric Vehicles
Despite the fact that commercial use of electric tractors and battery-powered harvesters is still a way off, many farmers are already taking advantage of electric vehicles. With electric utility cars a regular sight on farms, estates, and smallholders, it's apparent that the advent of electric-powered vehicles has already benefited a large number of people.
While there are legitimate worries about the usage of electric machinery in the agriculture industry, battery-powered agricultural equipment is already on the horizon. If challenges like charging downtime and proper infrastructure can be successfully handled, it appears that farmers all over the world will soon be reaping the benefits of electric-powered agricultural equipment.
Despite its significant reliance on diesel and gasoline engines, it should come as no surprise that the agricultural sector is at the forefront of adopting new technology. Farmers are known for their ingenuity, and success in the business hinges on the willingness to test new ideas and employ the most cost-effective methods.
To Conclude
Electric vehicles are already altering the agricultural sector, with the potential to improve safety, lower costs, and promote greener farming. Farmers, smallholders, and landowners will undoubtedly be at the forefront of an electrical revolution as electric agricultural equipment and heavy-duty gear becomes more widely available.
For more information on this growing market, see the newly published report Electric Farm Tractor Market - A Global and Regional Analysis, 2020-2026 by BIS Research.
---
About the Publisher: BIS Research is a global market intelligence, research and advisory company that focuses on emerging technology trends that are likely to disrupt the market. Its team includes industry veterans, experts, and analysts with diverse backgrounds in consulting, investment banking, government, and academia.
---
Related Reading