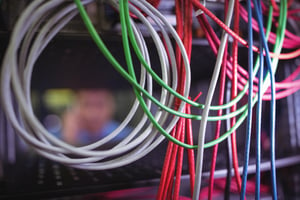 Wire and cable companies manufacture insulated fiber optic cables — which are network cables containing strands of glass fibers inside an insulated case — and coaxial cables and other insulated nonferrous wires, which are copper and aluminum wires used by industries such as energy, automotive, telecoms and others.
Read on to learn more about this vast, complex global industry, with data and analysis from a recent report by The Business Research Company.
Wire and Cable Market Opportunities and Trends
Advances in smartphone technologies such as fast-charging technology are increasing the demand for fast-charging cables. Fast-charging cables are active copper cables for data transmission that use one or numerous silicon chips (semiconductors) to boost the performance of the cables. In combination with new smartphone technology, these cables allow the charging times of smartphones to drop to around 30 minutes, a change that is one of the biggest selling points smartphone manufacturing companies can leverage to attract new customers. For example, the newly launched OnePlus smartphones use Dash Charge technology that in combination with fast-charging cables attract customers with their fast charging feature.
Cables manufacturing companies are also increasing fire-resistant cables production capacities to keep pace with the growing demand for these products from the construction industry. Fire resistant cables are designed to limit the propagation of flames. They have a sheet to limit the smoke and toxic gases released during fire accidents. These cables are designed for wiring in large residential, commercial buildings and manufacturing units. Major companies offering fire resistant cables include Prysmian Group, Nexans, TPC Wire & Cable Corp., Cavicel, Cleveland Cable, and others.
Wires and Cables Market Segmentation and Forecasts
The global wires and cables market can be segmented as fiber optic cables, coaxial cables, and other cables. Other cables include insulated cables other than insulated coaxial and fiber optic cables, shipboard cables and aircraft and automotive cables. These cables are used for both data and energy transmission. This segment includes wires that are used for electric circuit and board wiring in automobiles, machines and construction in addition to infrastructure.
Other cables was the largest segment in the global wires and cables market in 2018, accounting for more than 72% of the market. This is attributed to the large-scale use of cables such as insulated cables, shipboard cables and aircraft and automotive cables in end use markets such as automotive, aircraft manufacturing, and construction. This segment is expected to grow from $99.23 billion in 2018, to $114.33 billion in 2022 at an annual growth rate of more than 3.5%.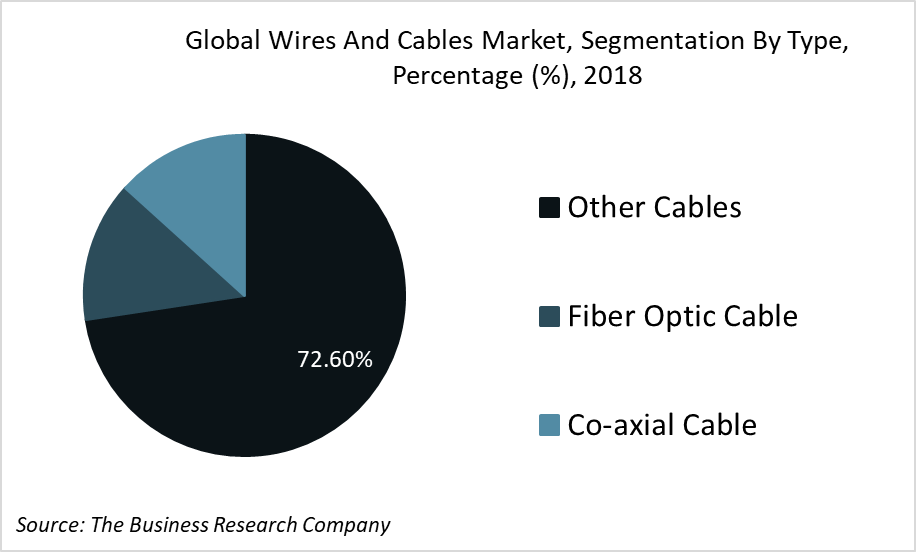 Fiber optic cables, the second largest segment in 2018, is expected to grow the fastest to 2022 at an annual growth rate of 20.3%. This is attributed to the growth of end user industries such as telecom, and government initiatives aimed at improving communications infrastructure, thus increasing the demand for fiber optic cables.
Where to Learn More
For more data and insights, see the market research report published by The Business Research Company titled Wires and Cables Global Market Opportunities and Strategies to 2022.
This comprehensive report discusses:
Market characteristics
Supply chain
Customer information
Market trends and strategies
Market size and growth
Regional analysis
Competitive landscape
Key mergers and acquisitions
About the Publisher: The Business Research Company has published over 300 industry reports, covering over 2400 market segments and 56 geographies. The reports draw on 150,000 datasets, extensive secondary research, and exclusive insights from interviews with industry leaders.