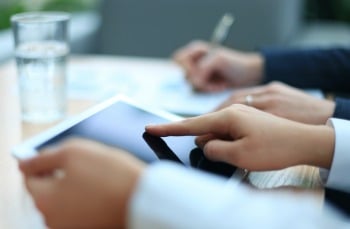 In today's rapidly evolving world, organizations must recognize new opportunities and threats and adapt quickly.
In order to stay ahead and make the right decisions, it is critical to turn to an objective third-party for industry analysis. Syndicated market research reports are a cost-effective option, but they may not always be specific enough to meet your needs — especially during high-stakes, "make or break" moments. Custom market research studies offer a more tailored solution to meet your unique objectives, and provide the information needed to make important decisions with confidence.
"Clients come to us when 'good enough' doesn't cut it," explains Andrew Banyas, Director of Freedonia Custom Research at The Freedonia Group, a division of MarketResearch.com. "When there's a lot on the line, companies need information that's more targeted."
Custom research can help address a variety of business challenges. According to Banyas, companies will engage Freedonia Custom Research for the following reasons.
Strategic Planning
Before business leaders can map out big-picture organizational goals, they must first gain an accurate and objective understanding of their company, competitors, and the market as a whole. Freedonia Custom Research designs studies that cover a variety of factors useful for strategic planning, such as:
Historic and forecast demand across different segments and regions
Market share analysis
Comprehensive assessment of the competitive environment
New Product Development
Launching a new product is an exciting — and perilous — endeavor. Independent market research can help test hypotheses regarding the potential of a new product, preventing costly mistakes. Custom researchers can work with you to:
Evaluate current and forecast demand for the new product
Estimate manufacturing costs and identify possible bottlenecks
Analyze technology, regulations, or other trends impacting the market
Understand consumer key purchasing criteria and behaviors
Geographic Market Expansion
Expanding into new markets requires a disciplined approach and a great deal of in-depth market research. Freedonia frequently partners with clients to:
Identify attractive markets
Assess the expected supply/demand balance and international trade trends
Evaluate current and estimated future pricing patterns
Provide competitive intelligence
Financial Filings
Freedonia Custom Research is a reliable source of unbiased data for financial filings, such as initial public offerings, annual reports, investor presentations, bond offerings, and investment memorandum, which may require independent data on the following:
Drivers and barriers to growth
In-depth look at the competitive environment
Market share of major industry participants
Mergers and Acquisitions
Freedonia Custom Research also helps clients identify and assess potential acquisitions and avoid unwanted surprises during due diligence. Freedonia's researchers examine a range of factors including:
Current and forecast demand
Granular product breakouts
In-depth value chain analysis
Estimated profitability
Detailed competitor profiles
Customer and channel partner perceptions
Competitive Intelligence
Competitive intelligence is essential for developing an effective business strategy. Without careful research, you may be working based on faulty assumptions or misinformation. Freedonia Custom Research can help you understand your competitor's strategic positioning, with the following:
Product portfolio and average prices
Details surrounding facilities, distributors, and retail channels
Customer perceptions and brand awareness
SWOT analysis
Capital Expenditures
When considering plant investment or expansion, industrial companies frequently turn to Freedonia Custom Research for information needed to make a go/no-go decision. Freedonia uncovers dynamics such as:
Market size & pricing analysis
Current and forecast supply/demand balance
Competitor profiles
Outcomes of Custom Market Research Engagements
The Freedonia Custom Research team will do the heavy lifting on your behalf. Custom studies not only include data tailored to your needs, but they also provide an invaluable third-party perspective to show you where the market is going and how to compete and win.
Freedonia conducts in-depth interviews with manufacturers, suppliers, distributors, and end-users, so you can have a comprehensive view of the market landscape through direct feedback from market participants. Freedonia also draws on an extensive archive of secondary research including 3,000 Freedonia Industry Studies and Freedonia Focus Reports to deliver superior qualitative and quantitative insights.
"We are collaborative in our approach, operating as an extension of your team as we investigate the market," Banyas says. "With over 15 years of experience completing hundreds of custom research engagements, we've covered a wide range of markets big and small — and no topic is too obscure."
To find out more, visit Freedonia's website, or request more information.
Download Our Free White Paper
To access more insights from the custom team, please download the newly published white paper "8 Steps to a Successful Voice of Market Project."
---
About the Author: Sarah Schmidt is a Managing Editor at MarketResearch.com, a leading provider of global market intelligence products and services.