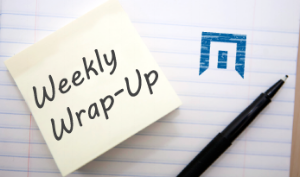 See the latest industry articles from Kalorama Information, The Freedonia Group, and Marketdata LLC. This week's topics include IVD, US-China automobile tariffs, the tattoo industry, and more.
Get a quick overview of the global $65 billion market for diagnostics and learn about key market drivers and constraints.
Lyme and other tick-borne diseases are on the rise in the United States, and as awareness of these diseases grow, the demand for tick-borne disease testing is increasing as well.
Not all US manufacturers are happy about the Trump administration's tariffs. Find out why.
The growing trade dispute between the US and China comes with benefits and drawbacks for European auto manufacturers.
How will tariffs on some of the most popular fencing materials affect demand for these products?
The tattoo industry, which also includes body piercing and tattoo removal, is estimated to be worth $3 billion, and is growing strongly.
Follow these five steps to evaluate the attractiveness of a new market opportunity and start prioritizing your business growth initiatives.