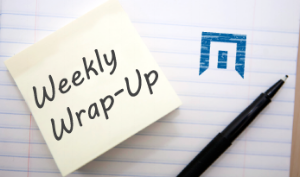 Check out the latest industry articles from Packaged Facts, Simba Information, Kalorama Information, The Freedonia Group, and MarketsandMarkets. Topics include the ongoing battle between online and brick-and-mortar retailers, textbook sales, next-generation sequencing in diagnostics, a slew of new tariffs, and more.
For Walmart, targeting upscale shoppers is just one of the keys to gaining a foothold over online retail behemoth Amazon.
With sales flagging, US education publishers are reassessing how to appeal to international markets.
A quick look into some of the latest developments in the next generation sequencing segment.
Which goods should consumers expect to pay more for in the coming weeks as new tariffs take effect?
Though new tariffs on certain types of plastic bags may seem like a boon for green businesses, they may hurt more than they help.
Ongoing tariffs may significantly impact the US wood building products industry.
New tariffs on Chinese imports could spell bad news for dollar and discount stores, as well as the lower income consumers that rely on them.
Artificial intelligence in military is expected to grow at a CAGR of 14.75% from 2017 to 2025, highlighting how critical AI has become to modern warfare.
According to a new white paper from The Freedonia Group, roofing demand growth will be bolstered by several factors, including an increasing need for storm-resistant products.
How will optical modulators support future advancements in global tech?