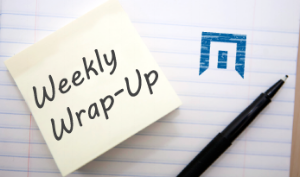 Catch up on the latest articles from Kalorama Information, Simba Information, The Freedonia Group, and Freedonia Focus Reports.
Analysts covered a diverse range of topics this week, among them bioprocessing, artificial intelligence, investments in education technology, bed and bath retail, and more.
Kalorama Information's latest study, Downstream Bioprocessing Markets (Chromatography Columns and Resins, Membrane Adsorbers, Filtration Systems, Sensors), reveals that the downstream bioprocessing market reached $11 billion in 2017.
Diagnosis by computer has long been a staple of science fiction, but intelligence-based diagnostics may rapidly be turning fiction into reality. Some even claim that AI can outperform human physicians, which leads one to ask: will our doctors be replaced by robots?
Cambium Learning Group is being sold to Veritas Capital, as private equity firms step up their educational technology investments.
Tariffs have hammered the power lawn and garden equipment market, with surtaxes hitting everything from equipment and components to the steel and aluminum materials from which they're made.
The impact of online shopping on brick and mortar retailers is becoming more pronounced as increasingly make purchases from the comfort of home, even for such items as bed and bath furnishings.
Once the domain of science fiction novels, robots are poised to transform a broad range of different industry categories in the coming years.
As the global population continues to grow, access to clean water will be more critical than ever, particularly in remote or rural regions. As a result, use of packaged water treatment systems are on the rise.