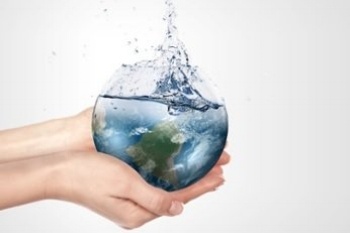 As the global population continues to grow, access to clean water will be more critical than ever, particularly in remote or rural regions lacking the infrastructure or funds to construct large-scale water treatment facilities. As a result, packaged water treatment systems have seen a rise in worldwide popularity.
According to a report by research firm MarketsandMarkets, the global packaged water treatment system market was valued at USD 12.07 billion in 2015, and is projected to reach USD 21.83 billion by 2021, at a CAGR of 10.4% between 2016 and 2021.
Where Are New Water Treatment Growth Opportunities?
Packaged water treatment systems, including pre-fabricated modular and on-site water and wastewater treatment systems and plants, are providing cost-effective new growth opportunities in global water treatment.
In contrast with conventional water and waste water treatment facilities, the modular nature of these systems makes it possible to flexibly and inexpensively modify plants to keep pace with new environmental factors, innovations, and regulations in water treatment. Many water treatment companies may also find it convenient to rent these systems over the short-and long-term, rather than purchase them outright.
Packaged Water Treatment Plants: An Expanding Market
Today's cities, urban centers and industrial areas are experiencing rapid outward growth. At the current pace of expansion, it is not feasible to rely on existing large-scale water treatment plants to fill the widening gap between treated water demand and supply. This is where small-scale packaged water treatment plants are gaining importance.
At a community level, small-scale packaged water treatment plants are more suitable for meeting water treatment needs, particularly when it comes to providing emergency response against water crisis in rural areas, agricultural zones, construction sites, and mining and other industrial sites with scarce land availability or resources to set up large-scale water treatment.
Mobile Water Treatment Plants Offer Several Key Advantages
With none of the land or infrastructure requirements of large-scale water treatment plants, packaged mobile water treatment plants provide installation flexibility. In addition to standalone installations, these containerized units can also be integrated with existing purification plants to increase the production volume of clean water.
Mobile water treatment plants can remove several types of contaminants from water, including suspended and dissolved solids, and enable additional scale-up as required. Reduced capital and maintenance costs make these systems a solid long-term solution for smaller scale applications.
Primary Packaged Water Treatment Technologies
As adoption rates grow, the packaged water & wastewater treatment market is also witnessing technological advancements. The most common technology types of packaged water & wastewater treatment are extended aeration, moving bed biofilm reactor (MBBR), membrane bioreactor (MBR), sequential batch reactor (SBR), reverse osmosis (RO), and others.
Taking into account such factors as capital costs, operational costs, site conditions (temperature), effluent criteria, sludge production, footprint, references, and support, users are able to select the packaged water treatment plant that employs treatment process that best suits their needs.
Modular Trend Extends to Dewatering Equipment
Sludge is an odorous and toxic slurry byproduct of water treatment that cannot be disposed of before undergoing stabilization treatments. Sludge handling and disposal is usually the most complex and costly step of the wastewater treatment process, comprising one of the major operations and maintenance expenses every wastewater plant faces. Therefore, the type of sludge dewatering system used by the water treatment plant has a large impact on these costs.
According to a report by MarketsandMarkets, the global dewatering equipment market is projected to reach USD 6.46 billion by 2026, at a CAGR of 4.9% from 2016 to 2026. As sludge dewatering costs grow, investment in new and innovative technologies will be a key growth driver in this market, including investments in modular and compact dewatering systems.
A new trend in sludge dewatering equipment is demand for modular and compact systems (i.e. systems that combine thickening and dewatering into a single operation). Additionally, mobile units that enable municipalities and industries to temporarily manage sludge and treat by-products are also gaining popularity due to low investment and operational costs.
Global Water Treatment Research
Looking for more information on packaged water systems, dewatering equipment, or global water treatment? Download related reports by MarketandMarkets.
---
About the Author: Parvez Momin is a Senior Research Manager at MarketsandMarkets, a global market research and consulting firm.
You May Also Like