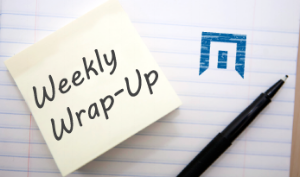 Catch up on all the latest articles from Packaged Facts, Simba Information, The Freedonia Group, MarketData, and more.
This week, analysts looked at the coffee industry, finance, education reform, new tariff developments, pet trends, and the self-improvement market.
Packaged Facts examines Nestlé's bold bet on sustained growth in the coffee space as consumers seek same kind of specialty craft products that have infiltrated beer and wine.
These days, general-purpose reloadable prepaid cards are more widely known as "prepaid accounts," underscoring their evolution from payment cards to fully-fledged banking products.
Following the September approval of the fifth version of a plan from Florida, all 50 states have finalized plans for implementing the Every Student Succeeds Act.
US suppliers of consumer water treatment systems – including water purification systems and water softeners – have not been able to duck the latest tariffs imposed on China.
Now known as the United States-Mexico-Canada Agreement (USMCA), has NAFTA changed in anything but name?
The $86 billion pet industry is certainly transforming alongside the rise of e-commerce, but that's not the only trend to watch in the years to come.
To maintain long-term viability, the personal growth – aka self-improvement – industry's future generation of gurus, speakers and experts will need to find ways to appeal to new consumers.