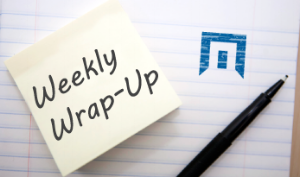 With so much going on in the news lately, it can be hard to keep up. Take a moment to check out the latest headlines from The Freedonia Group, Freedonia Focus Reports, Simba Information, and Kalorama Information. This week, hot topics included developments in activated carbon, a resurgence in polyethylene, beverage trends, the federal government shutdown and education funding, reports from the J.P. Morgan Healthcare Conference, and more.
2018 was a a year of growth, innovation, and volatility for many of the industries covered by The Freedonia Group's expert analysts. From oil and gas refineries to tariffs, here's a roundup of some of the articles readers kept coming back to in 2018.
US demand for activated carbon in mercury removal applications is expected to rise almost 4% per year through 2022, according to a study from The Freedonia Group. While this may seem like good growth for a mature market, it's actually a sharp slowdown over the growth averaged between 2007 and 2017.
Between 2014 and 2017, polyethylene production expanded as chemical companies opened new facilities. And according to new data from Freedonia Focus Reports, production is further expected to expand through 2022. In a mature polyethylene market like the US, what's behind the production ramp up?
As consumers grow warier of the sugar content of juice and breakfast habits change, fruit beverage shipments have been on the decline. As a result, manufacturers are introducing a range of new "healthy" beverage options .
According to Simba Information, the federal government shutdown has no implication for the Department of Education, which was one of the agencies that received a full-year fiscal 2019 appropriation under a spending bill passed and signed in October.
Kalorama Information reports on the J.P. Morgan Healthcare Conference, China biotech numbers from 2018, a new headache app, and other trends in health.
Per a recent report from The Business Research Company, the US market for shoulder arthroplasty implants is worth over 40% of the entire global market for all types of minor orthopedic replacement implants, with expected growth of 6.6% year on year. How can medical device manufacturers capitalize on this rising market?
From financial services firms to car manufacturers, all types of companies can benefit from understanding their customers on a deeper level. See how demographic information can be particularly useful for analyzing target markets.