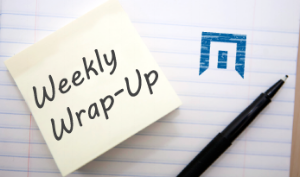 Catch up on the latest blog posts from leading market research firms. This week, analysts discussed the markets for wild bird food, vaccines, gas, steel & aluminum fabricators, mattresses, plastics, outdoor living, dating services, and more.
Bird feeding tends to appeal to older Americans as a retirement pastime, but the hobby is slowly becoming more popular with younger generations as well.
Although the market for vaccines experienced robust growth in 2017, a challenge remains: 12% of people around the world believe that vaccines are not safe.
Gas prices are expected to rise as political turmoil in oil-producing nations such as Venezuela and Iran reduce global supply.
The Trump Administration is working to freeze fuel economy standards at 2020 levels, but automakers will likely continue to manufacture cars to meet the old Obama-era policy standards
Due to tariffs on imported metals, fabricators are forced to purchase higher-priced US steel. These higher costs place a particular burden on small firms, which may not be able to survive.
The mattress industry is undergoing rapid change. Mattress Firm is shuttering stores across the country, while Casper — a popular bed-in-a-box company — plans to open 200 stores this year.
How will a new 25% tariff on imports of key plastics from China affect the US market?
Summer of 2018 is winding down, but these three outdoor room elements are set to keep rising through 2022.
Retaliatory tariffs from China on a range of commodity chemicals and polymers are set to sting US producers.
Can the ongoing recovery of the recreational vehicle market withstand the Trump administration's new steel and aluminum tariffs?
Walmart is famous for its ability to deliver "products that are so darn cheap you can't believe it." But there's more to Walmart's business strategy than low prices.
Matchmaking and online dating has become a big, growing business, with dating services forecast to grow 5.1% per year to $3.2 billion by 2020.