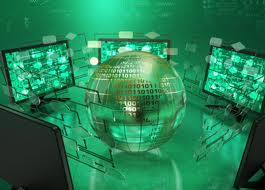 Big Data analytics give telecom providers a more complete customer perspective, where no data is too small or irrelevant, and one that has data sets from various sources fused together, correlated and turned into valuable insights. Some of the areas, in broad terms, where Business Intelligence tools can be used in telecom, include Operations and Budget Analysis, Capacity Management Analysis, and Network Operations & Management Analysis.
Operations and Budget Analysis: Enables companies to monitor budgets, customer satisfaction, and sales on a daily basis using data stored on back-end systems.
Capacity management Analysis: Used to identify capacity usage on infrastructure that is unused or available. This helps provide accurate information on capacity usage and cost saving.
Network Operations and Management Analysis: Helps evaluate field technician expenses due to network congestion. Using this, telecom companies can identify potential areas that need improvement and, thus, optimize network efficiency.
Telecom service providers are also working diligently to better understand how to monetize data assets, which often manifests in new products and services at the business-to-business level. Big Data analytics can help in creating tailor-made marketing campaigns to customers using click-stream data and location-based and social networking data.
Telecom service providers can create better customer experiences by tracking and analyzing customer click-stream data. This will help them to understand customers' preferences and likelihood of purchase, and they can initiate targeted promotions or offers to that individual customer. This can also help increase conversion and cross-sell opportunities.
The report Market for Telecom Structured Data, Big Data, and Analytics: Business Case, Analysis and Forecasts 2015 – 2020 provides an in-depth assessment of the global Big Data and telecom analytics markets, including a study of the business case, application use cases, vendor landscape, value chain analysis, case studies and a quantitative assessment of the industry from 2015 to 2020.
Interested in more information on the Telecom & Wireless industry? Check out MarketResearch.com's Mind Commerce Knowledge Center solution!

Editor's Note:
The blog post is collaboratively written by members of the Mind Commerce staff.
About Mind Commerce:
The Mind Commerce® mission is to provide customized research, consulting, training, and writing services for the telecommunications and IT industry. Mind Commerce clients include manufacturers, developers, service providers, industry organizations, and government. Mind Commerce differentiates itself from its competition by meeting the unique needs of its clients through customized product development and service delivery.
Mind Commerce is also available on Profound.com...
Purchase individual report sections for a pro-rated price. Visit Profound.com to learn more.