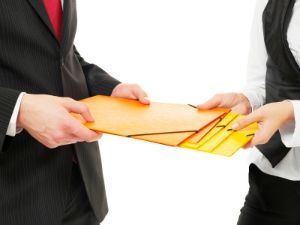 When working to find the market research report that is going to provide you with all the information you've been searching for, sometimes the last thing on your mind is what type of licensing agreement you're going to need when your purchase the report. A lot of confusion revolves around licensing, specifically who can use it and how can the research be used.
Before you finalize your purchase, there is a lot of internal information about your company and your research needs that you need to consider.
Consider the following questions:
Who is going to be using this report?
If the report is going to be used by only one person who is working on a project or making big business decisions, you probably only need a single user license. But, if your entire company needs access to a report, then a global site license is more appropriate.
Which departments of my business actually need this information?
Similar to the first question, you will need to determine if you can get a multi-user license, site-user license, or a departmental-user license.
Do you need to use this information for external content, such as marketing, a blog, or other communication?
Not all market research publishers allow users to publish context externally. So you will need to contact the publisher if you have any questions on how you can use the information you get from the report.
Is all the information in this report relevant to your business needs?
Not all reports will have all the information you're looking for. Also, you might only need a small piece of a report, making the purchase of an entire report not worth it. This means you might need to consider a subscription over a single report to get different access to reports.
How big is my company? And, how big are my research needs?
If you have a large company that is purchasing reports frequently, you might need to look into a subscription based service.
The two most common licensing plans are single user and global site. A single user license allows one user to read and use the report. This means only one person uses the report for the entire company, not one at a time. A global site license allows an entire company to read and use a report. It's incredibly important that you evaluate your company size and the size and structure of the departments using the reports before you decide which licensing plan to purchase.
Keep in mind you can upgrade your license after purchasing a report. If you have figured out that a single license will not suffice, contact your research specialist to help you upgrade your user license.
Another thing to consider when determining if you need a license plan is deciding whether or not continuing with a single report or a subscription based option is best for your company. MarketResearch.com offers both subscription and single report buying options:
Subscription – With a market research subscription service, you have direct access to a library of industry-specific reports. You will be able to go through the reports before purchasing to ensure the data you need is in the report. Also, depending on the subscription service, you have the option to take out just the sections of the report you need, including tables, charts, chapters, etc. Licensing plans also vary depending on what subscription solution you choose.
Single report – Single reports include purchasing an entire market research report, which grants you full access to an entire report. Buying individual reports can be costly, so it's important to work with a research specialist to find the right report for your business needs.
Once you have determined your internal marketing needs, you can then use this information to decide what type of licensing plan is best for your business.
MarketResearch.com offers multiple research solutions for users, including our Profound solution. This subscription based product s provides users access to thousands of reports in their industries, and allows them to purchase just the sections they need. To learn more about the licensing agreements of Profound, and how it can help your business, check out our website.
Thanks for reading!
Caitlin Stewart
Marketing Associate
MarketResearch.com