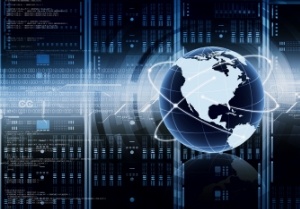 Content Delivery Networks (CDN) represent large distributed systems of servers deployed in multiple data centers across the Internet. CDNs provide solutions for efficiently and effectively managing content of all types. Solutions include core services such as aggregation, management, and distribution of content as well as a variety of value-added functionality.
The market need for CDN solutions correlates directly with the explosion of broadband networks, smart mobile phones, and related applications, services and content. In particular, the convergence of cellular networks supported by 4G/LTE broadband wireless, and Cloud-based applications, facilitates the need for more intelligent content solutions.
Content providers, such as media companies and e-commerce vendors, pay CDN operators to deliver their content to their audience of end-users. In turn, a CDN pays ISPs, carriers, and network operators for hosting its servers in their data centers. Online video, in particular, including User Generated Content (USG) posted to sites like Facebook and YouTube, has significantly contributed CDN revenue growth.
The digital content market is poised to reach a new stage in its evolution with the coming pipeline of next generation applications and solutions. Content consumption among consumers is exploding due to many factors, including higher bandwidth, low-cost digital devices, and smart devices (phones, tablets, and wearable wireless).
Content owners and/or service providers choose CDNs for content delivery for many reasons, including high availability and very high performance to end users. Bandwidth-intensive content, such as graphics, live streaming media, web stored files and social network databases, are made available to users anytime anywhere in a flexible, on-demand manner.
Over the past few years, CDNs were used to be built and managed completely under the CDN operator that owns the servers. However, more recently, CDNs are moving toward the peer-to-peer (P2P) technology. This means that the content will be distributed over a huge number of machines owned by users all over the world rather than the CDN servers. The content will be available to any user that runs P2P client software over the internet.
Additionally, another approach to form a CDN is the hybrid model. The hybrid model will simply utilize both network types. For instance, the CDN operator will host some servers dedicated to the services and employ user-owned terminals to serve as peers to the content.
Learn More
Content Delivery Networks (CDN) Analysis of Key Vendors, State of the Market, and Outlook 2015 – 2020 evaluates the current state of the market for content, CDN providers, and solutions. This report evaluates the CDN marketplace, provides forecasting for CDN growth and growth drivers, and a SWOT analysis for major vendors.
Interested in more information on the Telecom & Wireless industry? Check out MarketResearch.com's Mind Commerce Knowledge Center solution!

Editor's Note:
The blog post is collaboratively written by members of the Mind Commerce staff.
About Mind Commerce:

The Mind Commerce® mission is to provide customized research, consulting, training, and writing services for the telecommunications and IT industry. Mind Commerce clients include manufacturers, developers, service providers, industry organizations, and government. Mind Commerce differentiates itself from its competition by meeting the unique needs of its clients through customized product development and service delivery.
Mind Commerce is also available on Profound.com...
Purchase individual report sections for a pro-rated price. Visit Profound.com to learn more.