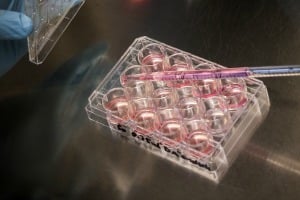 Drug development companies across the world have identified biomarkers as the effective solution to new product developments. The field of system biology provides theoretical and statistical tools for evaluating complicated clinical data. It allows access to molecular profiling information and explains facts related to biology in an orderly manner.
By employing these techniques for detection of disease, compound efficacies and various toxicities can be analyzed. Models are also devised to understand the biological responses in a better way. Methods and information gained are used to devise scientific models and develop numerous hypotheses with the aid of computerized calculations. These methods are helpful in determining the causes of various diseases, effects of toxins on the human body and developing potential biomarkers. Once the biomarker is developed it can be employed to check disease progression.
Biomarker application in drug development has helped in critical decision-making. In the early phase of drug development, biomarkers reduce the actual time consumed and, thus, save resources. It allows analysis of the drug candidate's efficacy in reaching targeted molecules. This, in turn, helps in determining and foreseeing the desirable or undesirable effect in the initial stages.
In the United States, the largest market for biomarkers, various leading companies are collaborating to develop niche biomarkers and address the unmet needs in the field of personalized medicine. Examples include: Thermo Fisher and Nuclea Biotechnologies for Type 2 Diabetes, Johnson&Johnson and Belfer Institute for cancer treatment, Qiagen and Lilly for DNA and RNA Biomarkers in Common Cancers, and Berg and Medical University of South Carolina for Lupus Biomarkers. With intensive research and development efforts by major pharmaceutical giants, such as Novartis, Bayer, GlaxoSmithKline and Biacore International, the European biomarkers market is expected to experience a robust growth.
Biomarkers have become an integral part in the process of drug discovery over the last few years. Growth was mainly driven by demand in early stages (as surrogate endpoints) of drug discovery to eliminate potential drug failures in later stages. The concept of personalized medicine is also driving demand for biomarkers. Regulatory authorities are not readily willing to ease restrictions on efficiency and safety, though biomarkers are proven to be beneficial in clinical trials. A positive regulatory swing towards use of biomarkers is anticipated, which may decrease the drug's time to market and eventually increase monetary inflows.
To learn more about biomarkers, check out RI Technologies' full report, or browse their collection of related reports on the Biotechnology industry. For information on how using market research can help your organization achieve success, download our free eBook.
Editor's Note:
This post was written by Anasuya Vemuri, CEO of RI Technologies.
About RI Technologies:
RI Technologies (RIT) publishes premium business intelligence reports on the biotechnology industry. The company emphasizes on factual insights and forecasts with maximum global coverage. The single industry focused publications are designed to allow for identification of emerging technologies and growth opportunities. Several data tables, charts, and graphs complement the text. The company provides exclusive market numbers for several hard to find niche markets. RIT believes in pure research that will trigger action for immediate customer needs rather than plain reporting of data. The data analyzes global and regional market performances, trends, facts, market sizes, market shares, market entries, demand, supply, forecasts, market outlook, competitive intelligence, and other informative statistics and data analytics - critical information necessary for effectively competing in the marketplace.