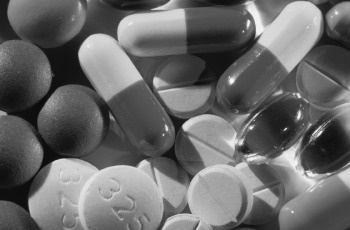 President Donald Trump's stated goal of lowering drug prices won't be easy. The President told drugmakers at a White House meeting that prices were "astronomical" and hinted at negotiating with Medicare and reducing regulation on new drugs. Congress has also proposed more generic drugs as a way of saving on costs.
While lower drug prices is an admirable goal, an across-the-board reduction of pharmaceutical prices will face many obstacles and most likely would not happen, according to our research at Kalorama Information. If somehow, Congress and the administration were able to achieve a reduction, it might impair the creation of new drugs.
Drug Prices and the Role of Innovation
Drug pricing is high in the U.S, much higher than in other countries, though buried in these prices is support for innovation. Limit the prices drug companies can charge, or control how much they can earn over time, with no corresponding reduction in the cost of making a drug, and companies will have one recourse. They will reduce how many areas they operate in, how complex the drugs are, and the volume of drugs they create. A cancer drug that mimics the body's antibodies to encourage a cancer patient's immune system, or reverse-transcriptase inhibitors that inhibit HIV growth in the stead of the body's ability to do so, are not the same as Prilosec or Viagra.
"Today's drugs are more complex than a couple decades ago, and with that often comes a higher cost of development. It is not impossible to get some prices down, but an overall price decline across the board is an aggressive goal," said Kalorama's Melissa Elder, a market research analyst.
There are needed price increases and unneeded ones, according to Kalorama research. Mylan's EpiPen or Turing Pharmaceuticals make headlines for large increases – but these transgressions are often noticed and companies experience public backlash. On the other hand, a firm such as Gilead Sciences has some of the highest priced drugs on the market today, focusing on HIV and hepatitis C. These drugs are newer therapies with remarkable results. They come at a cost, but when the benefits outweigh the high price, we may find it difficult to see a reason for the manufacturer to lower the price without an alternative incentive.
Regulatory Approvals in a Shifting Market Landscape
The pharmaceutical market as a whole has witnessed a number of significant changes in recent years, providing both setbacks and new opportunities. The number of blockbuster pharmaceuticals reaching patent and exclusivity expiration status and vulnerable to generic competition has changed the landscape of the market for many manufacturers.
The growing interest in biotechnology development has transitioned an industry once focused on chemical-based therapies to biologic therapies and produced exceptional changes in many areas of medical treatment over the last two decades. These are more expensive drugs and are more likely to be sold at higher prices than traditional chemical drugs.

One way to potentially reduce the cost of development is to reduce the time in regulatory approval. The time it takes to approve a much-needed therapy, 12-18 months, is lost time for the developer and ultimately adds to cost. If the process were to be reduced, leading to faster time to market, faster start to return on investment, and gain exclusivity time back, we may see a benefit to manufacturers that results in lower drug costs.
A Closer Look at R&D Spending
Until we know how Trump expects to achieve this goal of reduction, it is difficult to speculate how it will affect pricing, investment, and pipelines in the future. R&D spending for 2015 for companies such as Roche, Johnson & Johnson, and Novartis top the list, investing 20%, 13%, and 18%, respectively.
These companies could be forced to reduce spending if revenues decline as a result of pricing limitations without other incentives such as regulatory streamlining and tax incentives. The R&D spending of these pharma giants could be compared with industry averages in other industries — 6% average in chemicals, 1.3% in telecom, and 4% in aerospace/defense. These percentages of revenue that are put back into new product development are not charity — they are intended to develop new products for new profits. But they also advance cures for critical diseases and may reduce other healthcare costs, such as hospital stays.
The price of a drug in effect contains a "contribution" to new therapy development. So while eliminating the most notorious price increases is a worthy goal, making sure that there is enough revenue to keep creating great new treatments is important too.
---
About the Author: Bruce Carlson is the Publisher of Kalorama Information, a leading provider of healthcare market research. Before joining Kalorama, Carlson worked for WebMD and Scientific American MEDICINE.