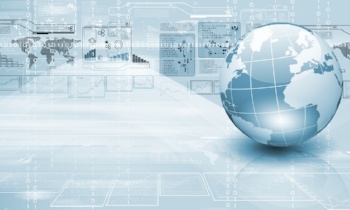 Disruptive innovation has the power to transform the market landscape and topple industry giants. Take Kodak, Blockbuster, or Borders as examples.
In hindsight, disruption may seem inevitable. But charting the course of technological innovation and predicting its impact in real time is complex and challenging.
In recent years, we've seen firsthand how new services like Airbnb and Uber can steal market share from established players and create new norms for consumers. However, innovation and disruption aren't limited to the next influential app or the rise of driverless cars. A variety of surprising and groundbreaking shifts have the potential to redefine our world in more ways than we can imagine — from the structure of manufacturing supply chains to the design of skyscrapers to the pharmaceutical treatments available to patients.
To highlight the wide range of possibilities at play, I asked expert industry analysts from renowned market research firms to share current examples of innovation and disruption across multiple industries, including many that tend to fly under the radar and receive less media hype. Take a look at the insights the analysts shared below to learn more.
---
3D Printing Has the Potential to Revolutionize Manufacturing
Commercialized 3D printing (or additive manufacturing, if you prefer) has often been touted as one of the great disruptive innovations of the 21st century. The real disruption, however, is yet to come. The development of 3D printed molds and tooling capacity in the United States has the potential to revolutionize manufacturing.
Take, for example, the iconic US vehicle industry. At present, tooling costs for a new car manufacturing line can run into the hundreds of millions of dollars, and the process can take over a year. In addition, most tooling capacity is located overseas, which further adds to long wait times and high shipping costs.
With 3D printing, however, the tooling can take place right at the factory, and any changes that need to be made to a mold or tool's design can take place with the click of a mouse — instantaneously. 3D printing is expected to make vehicle manufacturers much more nimble in response to consumer preferences and trends, create more local jobs, and fuel extraordinary changes in supply chain considerations.
— Zoe Biller, Industry Analyst, The Freedonia Group
---
Wave of Innovation to Transform Global Bus Industry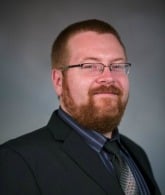 An anticipated rapid rise in demand for electric transit buses will have a profound impact on the global bus industry. Sales of electric models are forecast to grow at nearly twice the average market pace through 2021 as public bus operators around the world replace conventional models due to growing concerns about air pollution.
Electric buses have also become more competitive with conventional and natural gas models because of the introduction of less expensive models and significant improvements in battery and recharging technologies, which have increased both the range and top speeds of electric buses, and made them easier to operate.
In addition to affecting bus manufacturers, the shift from conventional to electric models will have a major impact on producers of bus components and companies outside of the industry (e.g., battery suppliers). For instance, global demand for emissions control systems and other diesel engine parts will climb at a much more restrained pace compared to sales of advanced, high-power batteries.
— Gleb Mytko, Global Industry Analyst, The Freedonia Group
---
Adoption of LEDs Causes Upheaval in the Lighting Industry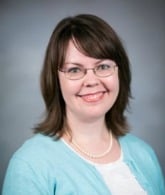 The lighting industry has been in flux over the past couple of decades. The introduction of more efficient compact fluorescent lamps (CFLs) started the shift away from conventional, Edison-style incandescent lamps that are inefficient and lose energy to heat rather than light.
Now CFLs are giving way to LEDs, and this has caused a significant disruption in the lighting industry. Not only do LEDs generate even greater efficiencies (more lumens per unit of energy), but they also provide longer lifespans and improved light quality, meaning lightbulbs should need less frequent replacement.
Newer versions continue to build on all of these factors and bring down prices. Many of the leading LED lighting developers came from consumer electronics industries which were already using LEDs for consumer electronics, such as televisions, monitors, and mobile phones. Ultimately, traditional lighting market leaders such as OSRAM and Royal Philips chose to exit the lighting industry, largely ceding the business to low cost manufacturers in China and elsewhere.
— Jennifer Christ, Manager, Consumer & Commercial Products Group, The Freedonia Group
---
New Elevator System Re-imagines How Tall Buildings Are Designed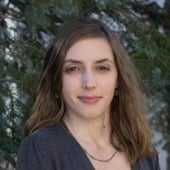 The development of the safety elevator, an elevator that would not fall in the event of a snapped cable, made its public debut at the World's Fair in 1854 and disrupted the patterns of city architecture and city life, allowing the construction of skyscrapers that are familiar features of modern skylines. The next major disruptor of tall building architecture could be the thyssenkrupp MULTI.
The MULTI is a ropeless elevator system. It will instead move through buildings using linear motor technology, similar to that used in Maglev trains, which will enable it to move both horizontally and vertically, instead of just straight up and down in an elevator shaft. It will also allow individual elevator cabs to pass by each other in the building. This will allow for architects to think outside the traditional skyscraper shape, causing a major disruption to both the elevator industry as well as high-rise construction as a whole.
The product is currently still being tested, but there are already plans to install the first MULTI elevator in the OVG Real Estate project East Side Tower Berlin, a skyscraper targeted for completion in 2020.
— Mariel Behnke, Industry Analyst, The Freedonia Group
---
Innovations Improve Functionality of Coated Fabrics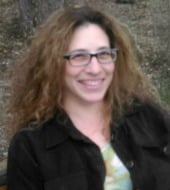 Nanotextiles are changing the face of the coated fabrics industry. Rather than applying a coating after the textile has been created, nanotextiles are often made with a functional treatment applied to the fiber before it is crafted into a textile. The result is often a softer, smoother, more breathable fabric than can be achieved with the conventional coating process using rubber or plastic.
Additionally, the treatment is more durable when applied to at the fiber level rather than the completed textile. In many cases, textiles that feature a nano-treatment have a feel that is indistinguishable from untreated and uncoated textiles, but provide advanced stain protection or water proof characteristics.
Commercialized apparel nanotextiles include stain-resistant and water-repellant nano-treated fabrics from companies such as Nanotex as well as various textiles featuring antibacterial silver nanoparticles incorporated into the fibers. However, many nanotechnology innovations are still cost-prohibitive and further development is needed before they displace coated fabrics in even more applications.
— Pam Safarek, Senior Industry Analyst, The Freedonia Group
---
In Grocery Stores, the Perimeter Now Reigns Supreme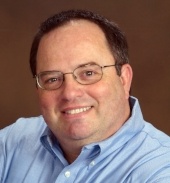 A good example of disruption in the U.S. food industry is the gold rush to the refrigerated cases taking place in food retailing. Consumers, including trend-setting Millennials, increasingly seek fresh, whole, natural foods, while budging very little on demand for convenience. Packaged products in refrigerated cases are in this sweet spot, having a huge "fresh" food advantage over the shelf-stable center store, and even over the frozen food cases.
Refrigerated product marketers, therefore, find themselves embroiled in increasingly heated shelf-space battles. Product segments are mushrooming, morphing, stealing thunder from rivals, trading places, and gesticulating wildly to attract consumer attention. The new generation of refrigerated plants milks, for example, represents far more dangerous competition to dairy milk than the soy milks of yore, safely tucked away in the center store.
With branded refrigerated guacamole dips, avocados slid over from the fresh produce section — still fresh, but more convenient. With refrigerated hummus spreads, chickpeas have leapt out of center store — now ready-flavored and ready to scoop. Even nutrition bars and nut butters are getting chill. Because fresh but convenient is where much of the growth is, refrigerated cases are increasingly prime real estate, and marketers from across the grocery store are eager not to be left out of the cold.
— David Sprinkle, Research Director and Publisher, Packaged Facts
---
New Drugs Turn Key Markets Upside Down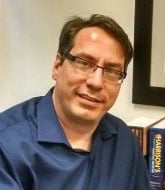 Disruption is not just one company besting another in the market in the normal course of things. It's an event that changes the competitive landscape. In pharmaceuticals, we've seen certain drugs, particularly biopharmaceuticals, which have become "pipeline disruptors" — innovative therapies that impact current therapies with significant competition and alter the course of treatment.
In recent years, several disruptors have hit the market and pushed aside the current standard treatment protocols. Gilead and Bristol-Myers Squibb have produced innovative therapies that are classified as pipeline disruptors. Gilead Sciences has turned the Hepatitis C (HCV) treatment market upside down, for its competitors at least. In 2013, Gilead began to roll out its new therapies for HCV, which the company claimed were superior products to the established market — a bold claim considering it was going up against some of the biggest names in biopharmaceutical participation — mainly Merck and Roche.
The market showed favor for Gilead's products, which began to erode sales for Merck and Roche's HCV products. By 2015, Gilead had a solid hold on the market with about 80% market share.
— Bruce Carlson, Publisher, Kalorama Information
---
Curious to Learn More?
The publishers cited above — The Freedonia Group, Packaged Facts, and Kalorama Information — are divisions of MarketResearch.com and have long track records of success.
Founded in 1985, The Freedonia Group is a leading international industrial research company publishing more than 100 studies annually.
Packaged Facts

is a premier publisher of market research in the food, beverage, consumer packaged goods, and demographic sectors.

For more than 30 years, Kalorama Information

has been a leading publisher of research in healthcare areas, including IVD, biotechnology, medical devices, and pharmaceuticals.
Search their websites to access reliable data and analysis on a wide range of industry sectors.