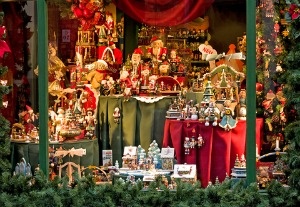 Christmas day in my family is still extremely fun because we have a number of children that are still young enough that their faith in Santa Claus hasn't faltered. They write long wish lists to Santa, and they wake up early on Christmas morning hoping they have received all the toys they want most.
For parents all across the U.S., finding the top gifts with the best deals is crucial for keeping Christmas spending within their budgets. In 2014, 42 percent of shoppers planned on buying toys as gifts. In this blog, we will cover three major presents for children during the holiday season, including toys, electronics, and gift cards.
Toys
Technological advancements have helped create toys that are cooler than ever. But with the coolness, comes expense. Parents work hard to find the best bargains leading up to Christmas, but they also have to work quickly to ensure their children's top picks don't sell out. Here are some stats on both boys' and girls' toy preferences from the past few years.
According to the National Retail Federation (NRF), the top ten toys for boys in 2014 were:
LEGO
Cars & Trucks
Teenage Mutant Ninja Turtles
Video Games
Hot Wheels
Xbox One
PlayStation 4
Transformers
Remote Controlled Vehicles
Marvel Action Figures/ Tablet/Apple iPad
LEGO has remained a top toy for boys for years. Last year, 14.4 percent of parents had LEGOs on their lists. But many are now asking if Star Wars will take the number one spot in 2015. This year, many retailers are stocking their shelves with toys, games, and even clothing that is Star Wars themed. With the movie set to release on December 18, we can expect many children to add new toys to their lists after seeing the film.
According to the NRF, the top ten toys for girls in 2014 were:
Disney Frozen
Barbie
Dolls (generic)
Monster High Dolls
American Girl
LEGO
Tablet/Apple iPad
My Little Pony
Disney Doc McStuffins
Apparel
Last year was the first time in eleven years that Barbie did not hold the number one spot for girls. Even though Disney's Frozen came out in theaters November 27, 2013, the popularity of Elsa and Anna didn't fade. Even for Halloween in 2014 and 2015, Frozen costumes were in high demand. A big question for 2015: Will Frozen stay at the top, or have girls moved on from this Disney craze?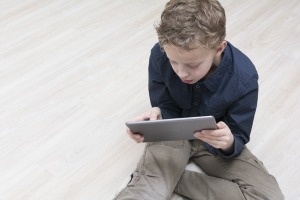 Electronics
Many kids now expect to be connected to the internet through their toys and smart devices, so it's not surprising that tech toys are still in high demand. In 2014, tablets and Apple iPads made the top ten list for both boys and girls. Even smartphones made the list, with 4 percent of parents purchasing smartphones for their girls. This year, we can expect drones, virtual reality toys like Mattel's ViewMaster VR, robots, and newer tablets to be on children's wish lists.
According to a report by Euromonitor International, sales were high for both Xbox One and Playstation 4 in 2014, as it was their first full year of sales. However, many parents have been shifting away from purchasing video games for their kids. In 2012, 10 percent of surveyed parents said they purchased video games as holiday gifts, in 2013, it declined to 8 percent, and in 2014, it stayed at 8 percent.
Gift Cards
According to a report by Packaged Facts, gift and prepaid cards have become an often-used payment tools for all American consumers – adults and children alike. For eight years, NRF's holiday surveys have found gift cards to be the most requested item during the holiday season. Total spending on gift cards has increased 28 percent since 2006. In 2014, spending on gift cards reached $31.7 billion. But, this year might be the first year to see a decrease in gift card spending. Shoppers have admitted that they plan on spending less on gift cards this year, and spending is expected to only reach $25.9 billion.
As we approach the holidays, it's important for both retailers and parents to understand the demand for toys and electronics so everyone can be prepared. But as for me and my family, the major presents our little ones are getting this year include an Xbox One, rollerblades, and a drone!
To learn more about the market for toys and games, check out all our reports.
Thanks for reading!
Caitlin Stewart
Marketing Coordinator
MarketResearch.com